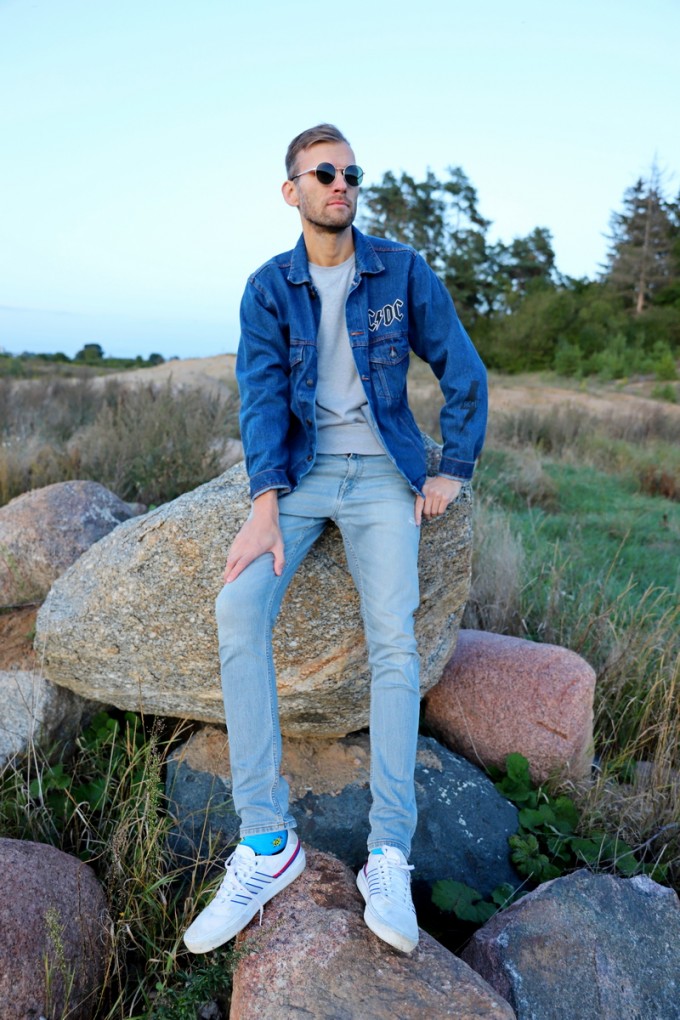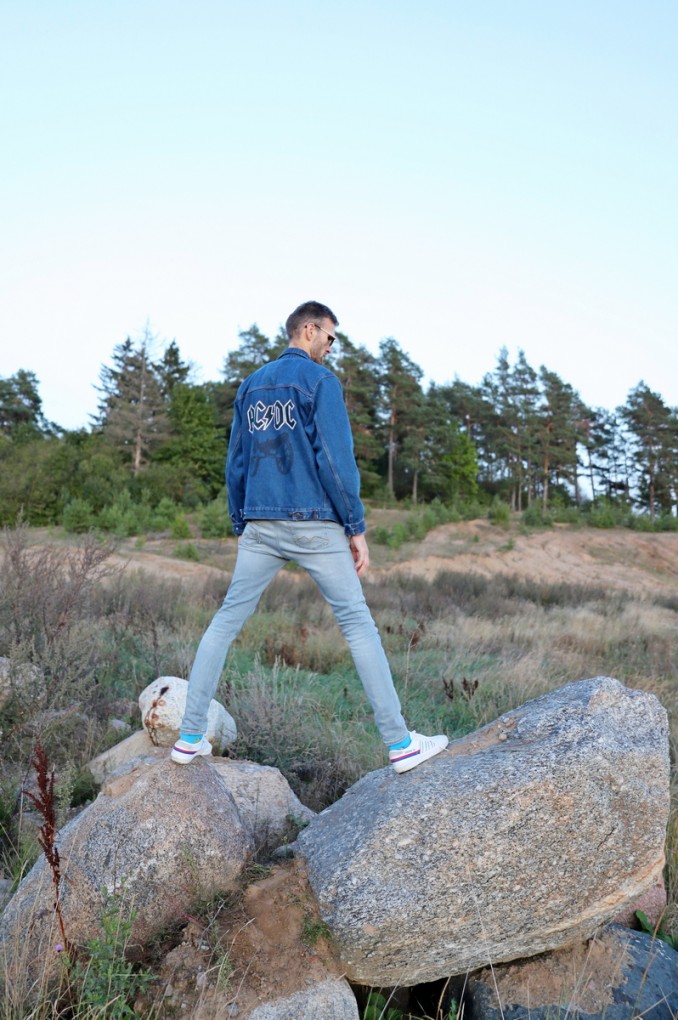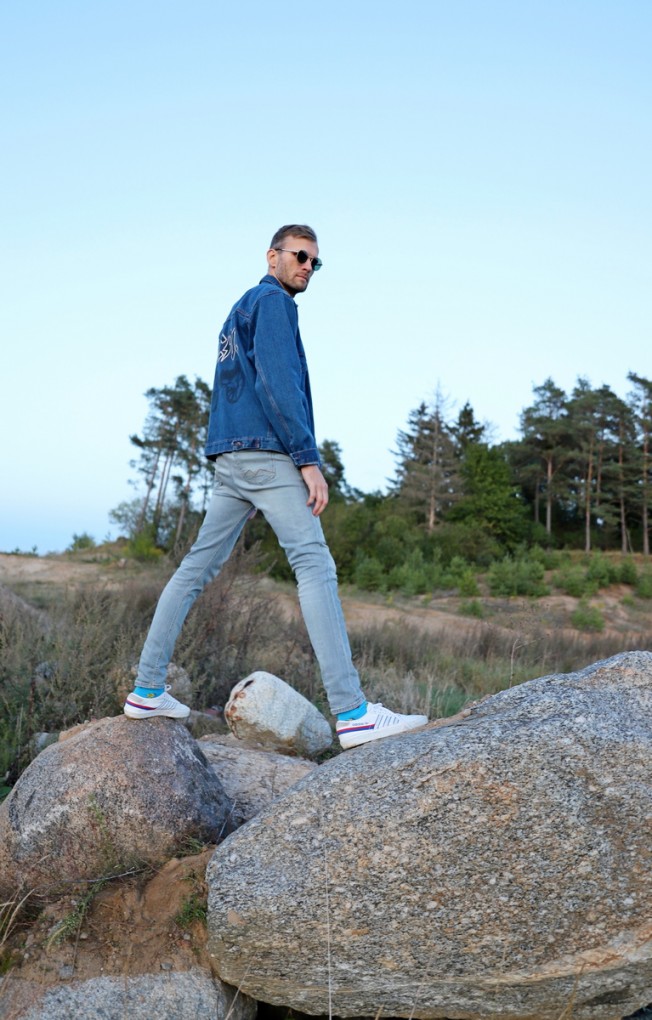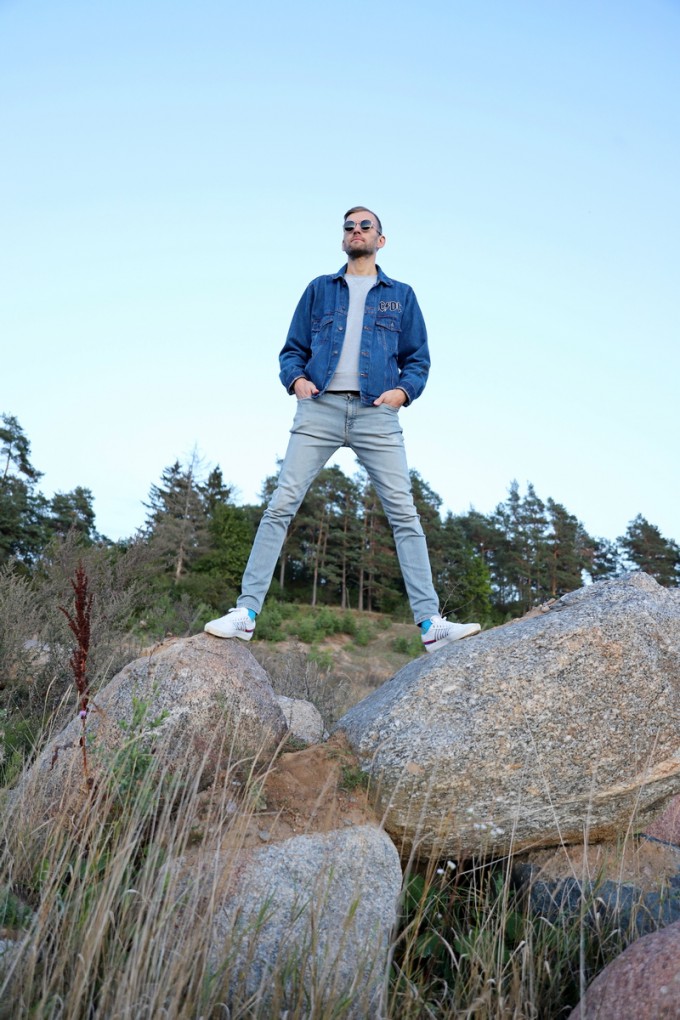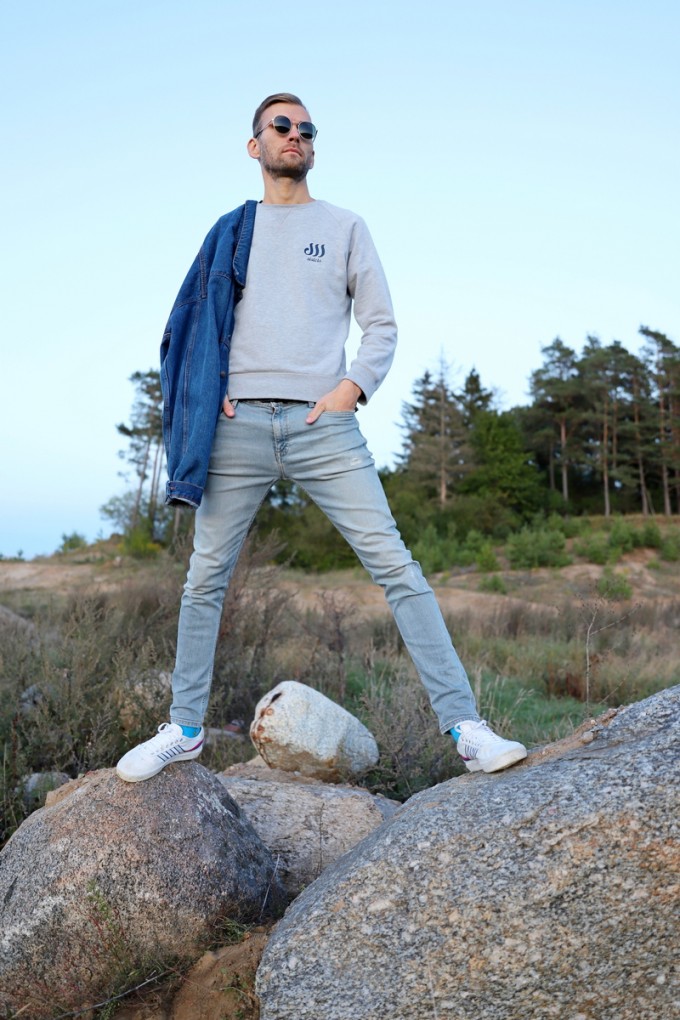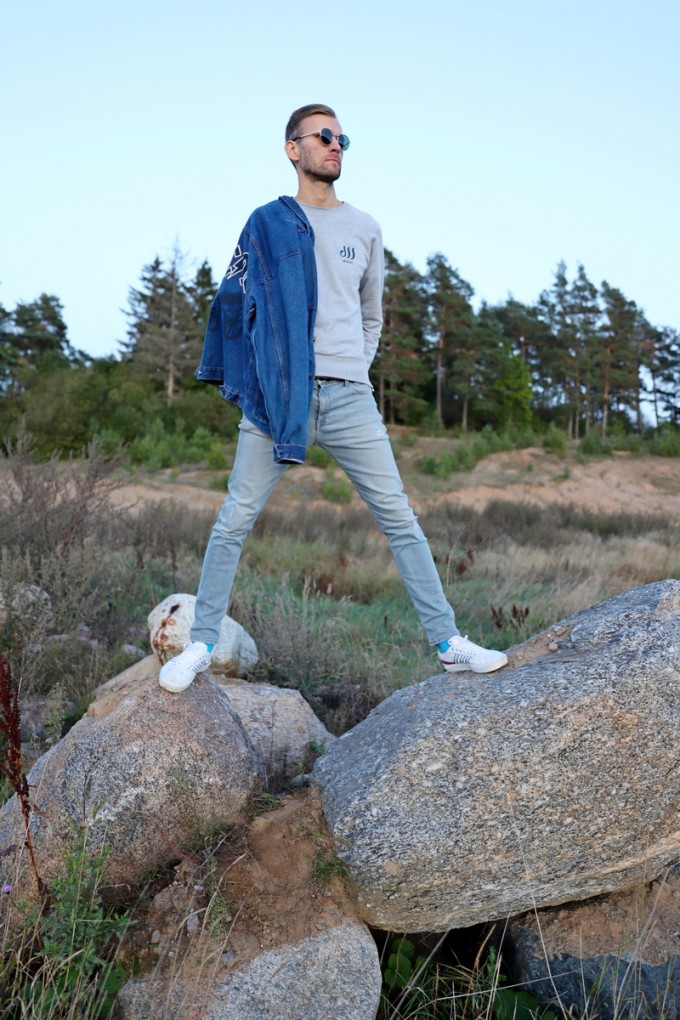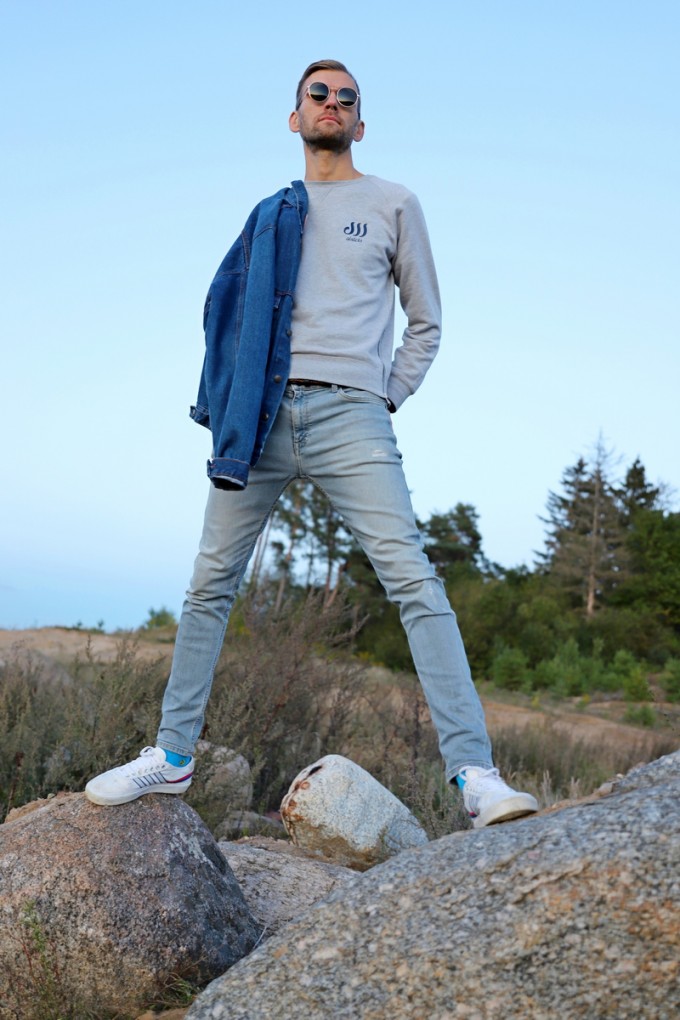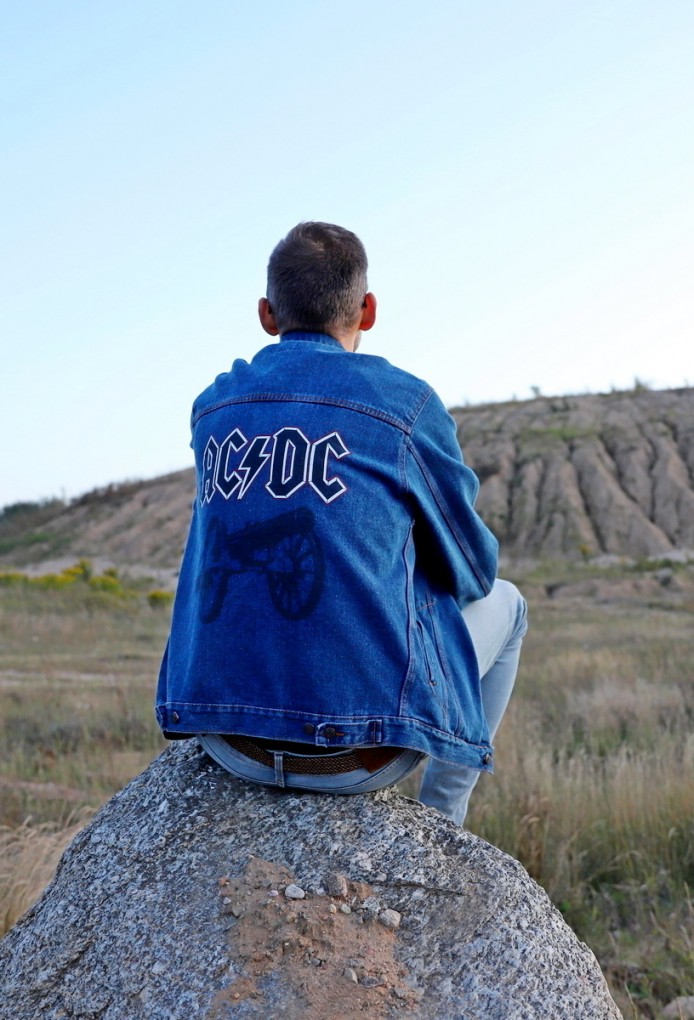 For generations, men's wardrobe has been full of denim garments. Currently, it is difficult to imagine "everyday clothing" without at least one pair of proven denim pants. Formerly kept mainly in shades of navy blue or black, currently available in virtually any color, the tones of which are basically limited only by the imagination of designers.
However, denim material is of course not only reserved for the bottom garment. It can also be found successfully in outerwear. A well-tailored denim jacket is almost a must in men's wardrobe, the cut and colors of which are modified depending on the age and needs of the user.
In our case, a retro-style denim jacket was chosen. In turn, the use of navy blue color made the clothing a key element of many styles. Moreover, it guarantees that it will remain within the limits set by the fashion world for at least several or a dozen consecutive seasons. In addition, the surface of the jacket is filled with graphics in the form of prints referring to the legendary rock group – AC DC, making the garment unique.
When selecting the rest of the garment, it was decided to choose gray denim pants from the indispensable BLEND brand, kept in the SLIM FIT style. On the other hand, under the jacket, there is a practical, also gray sweatshirt from the native SISTERSM brand. The whole was completed with old-school trainers from ADIDAS.