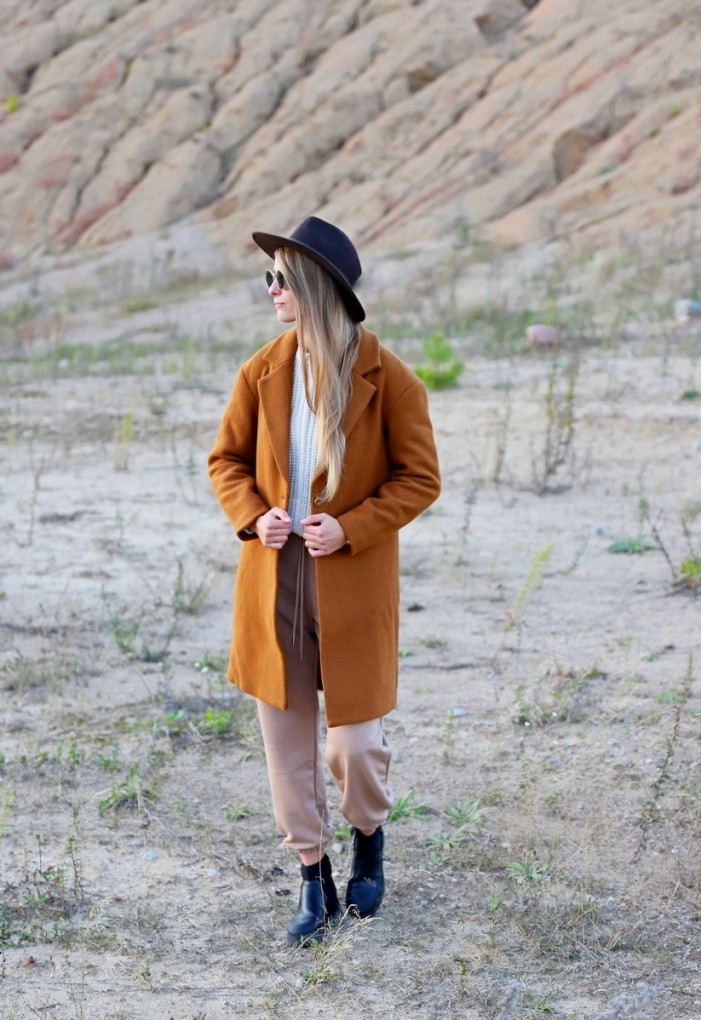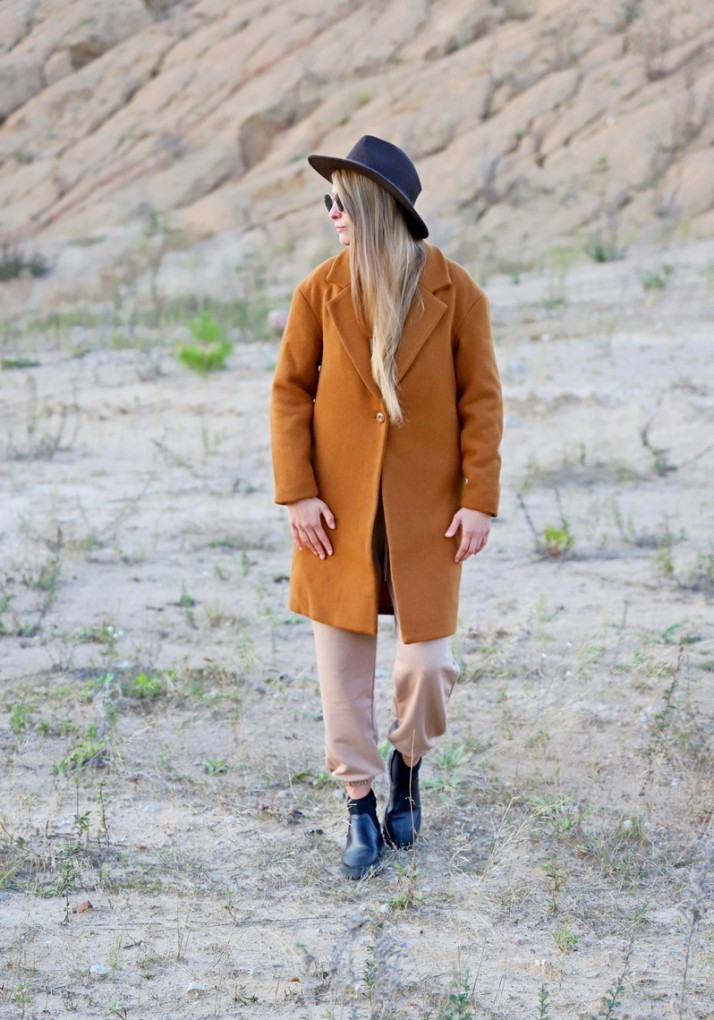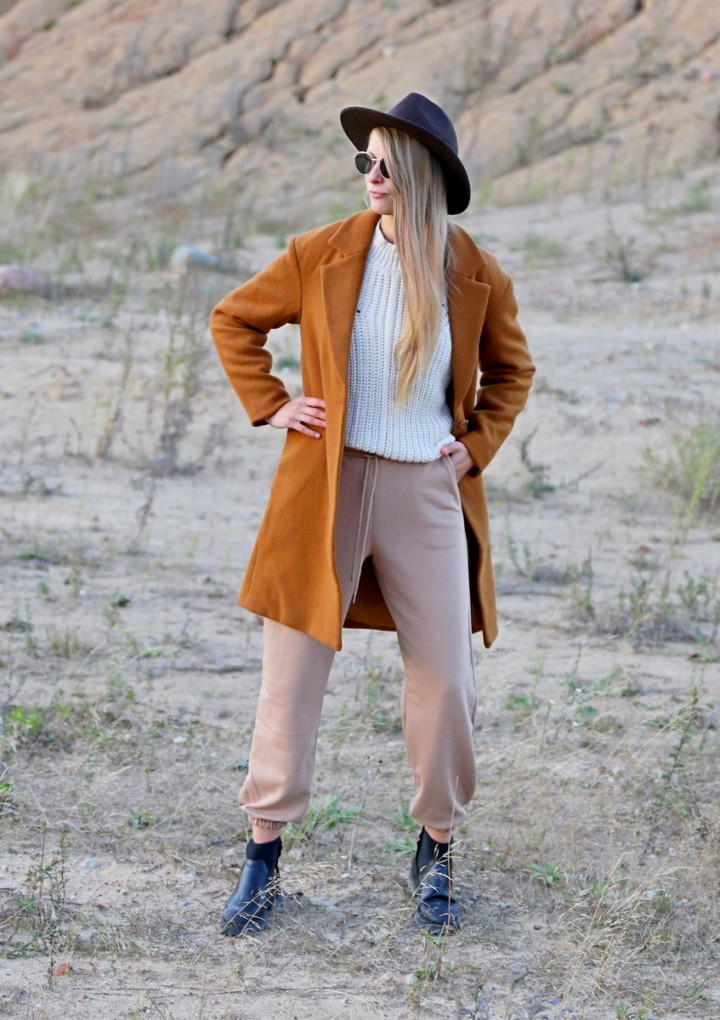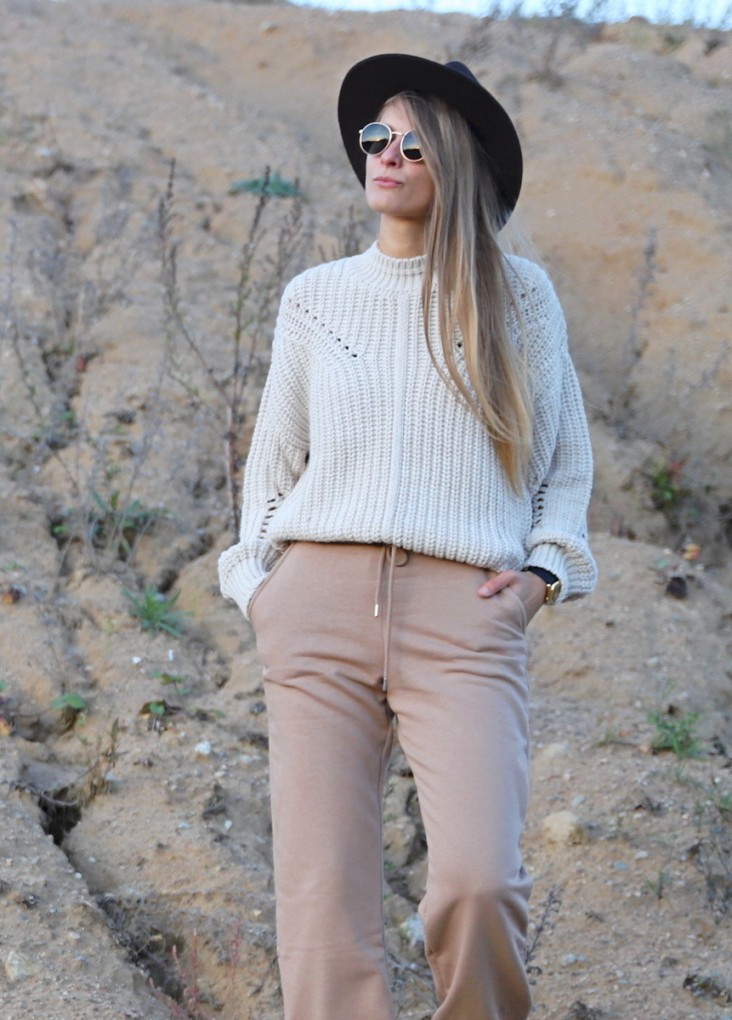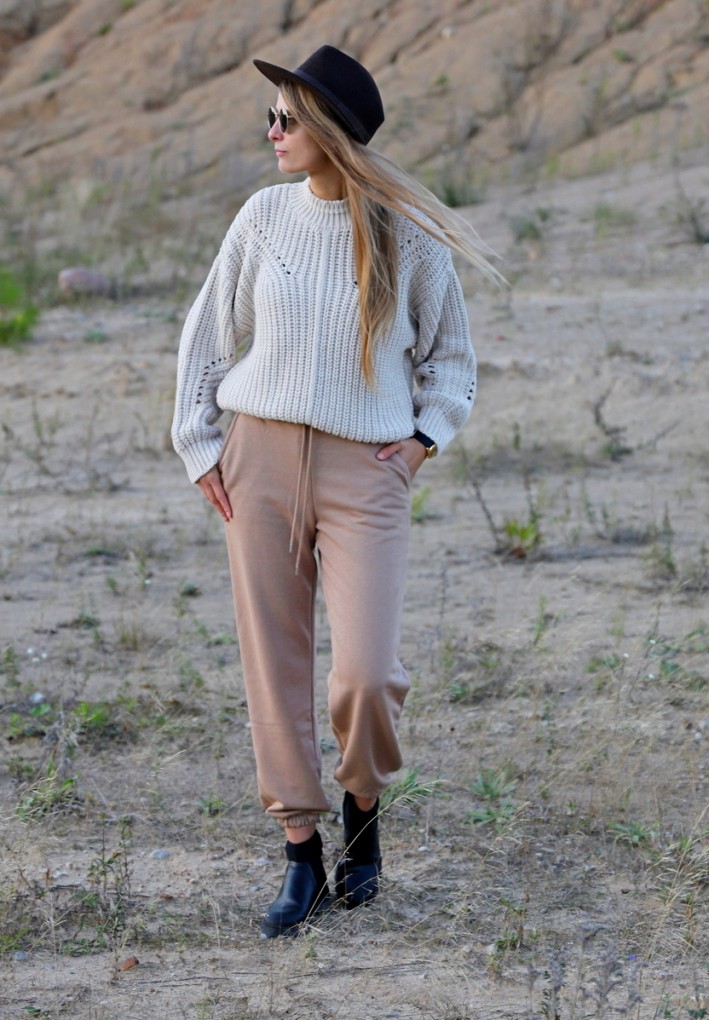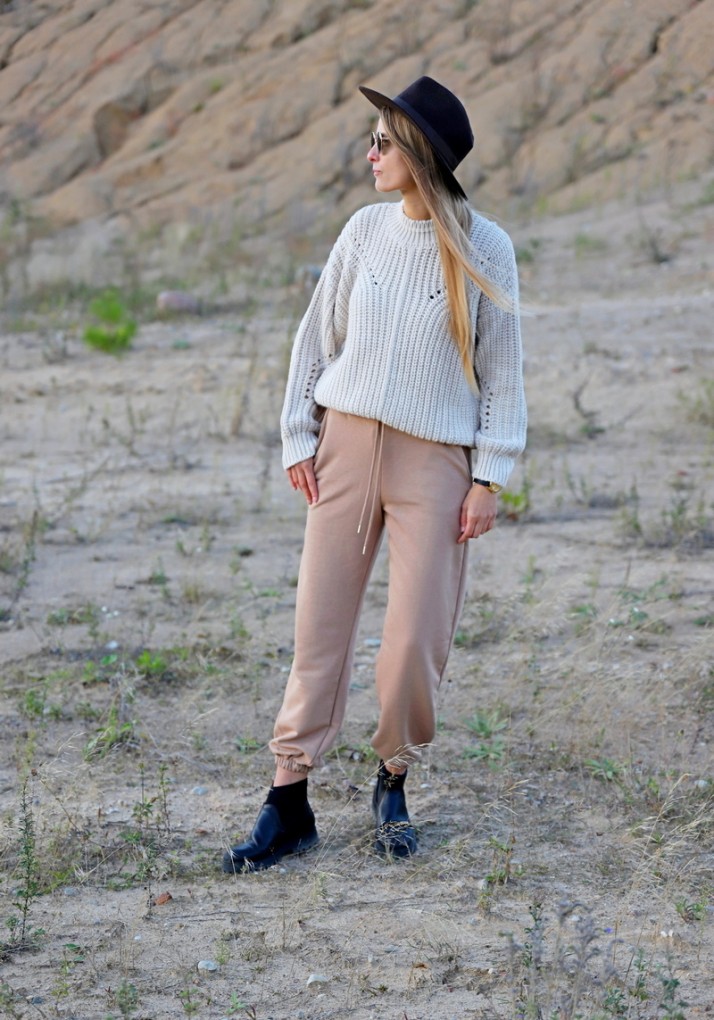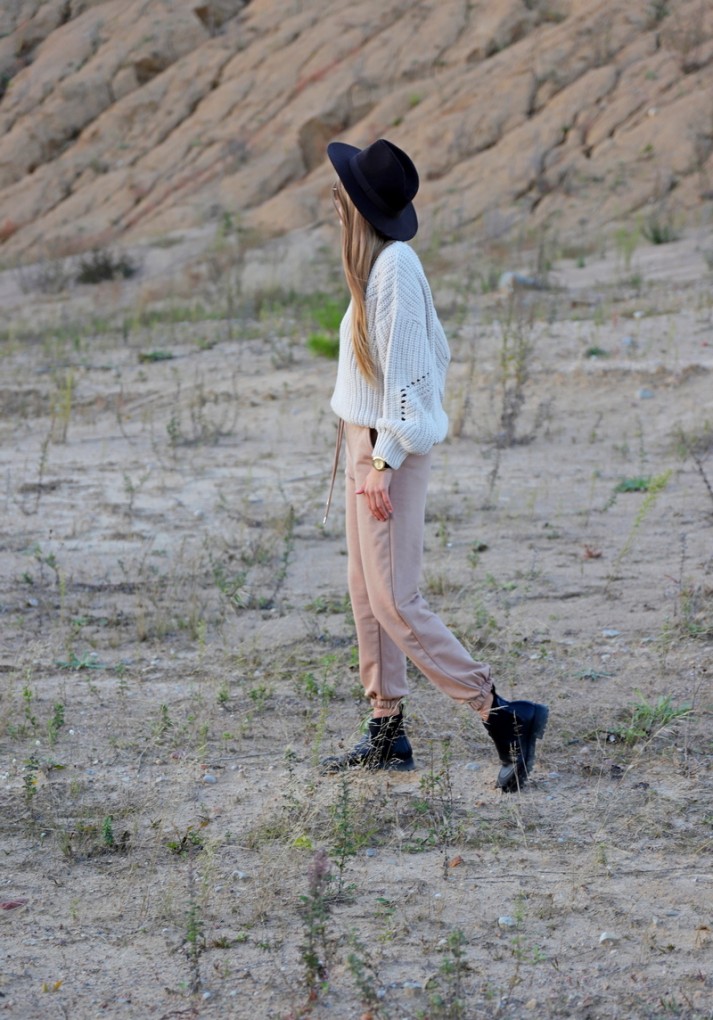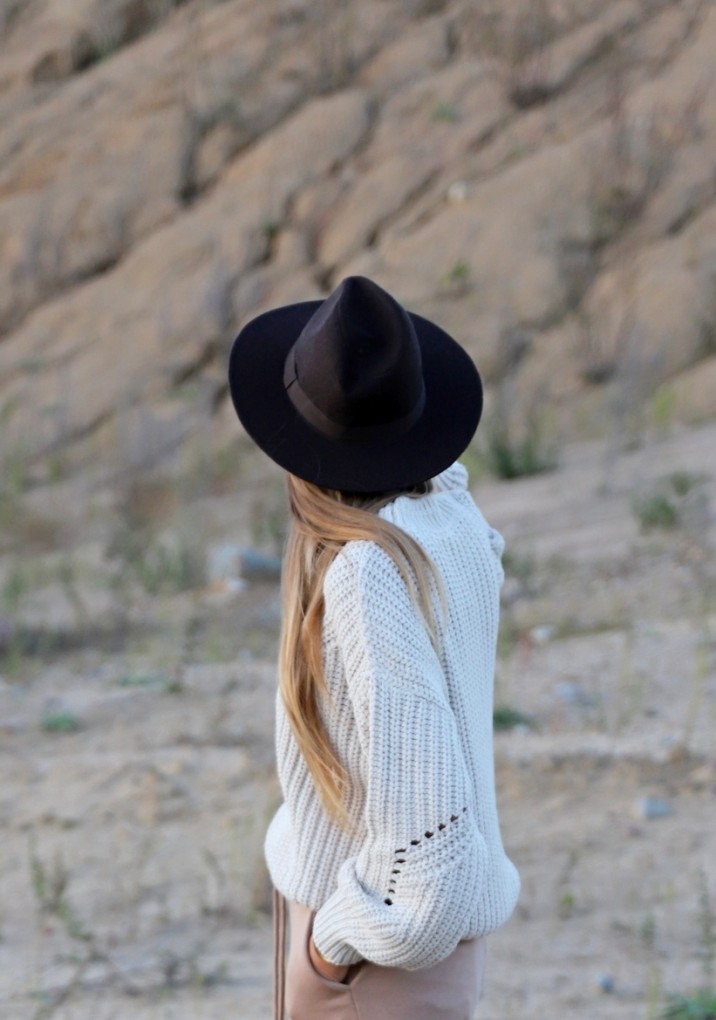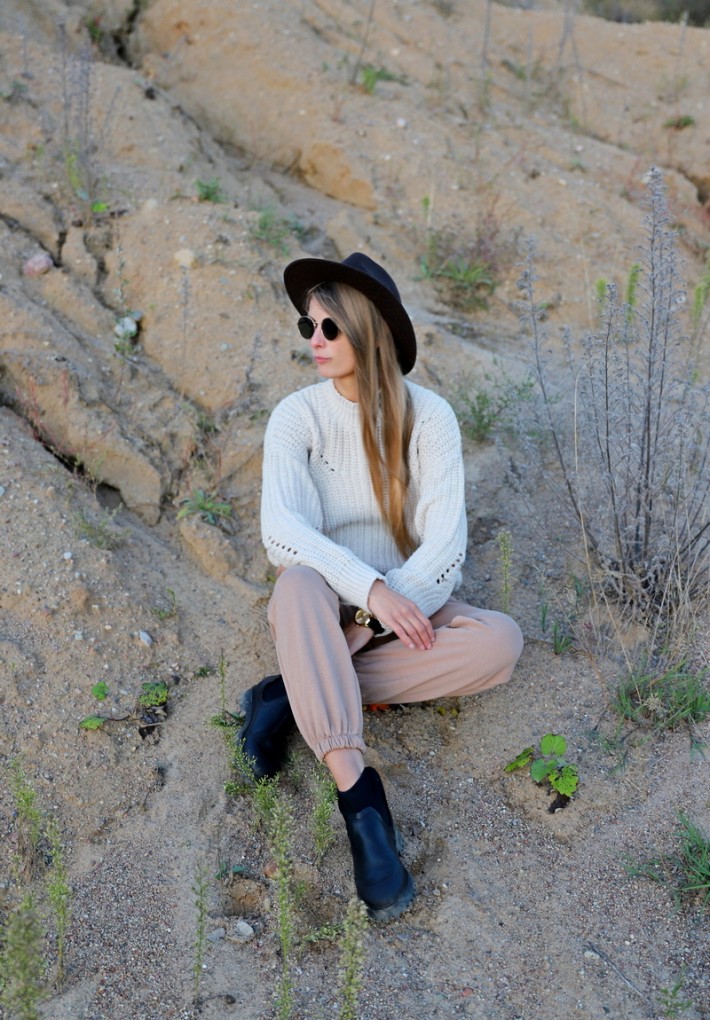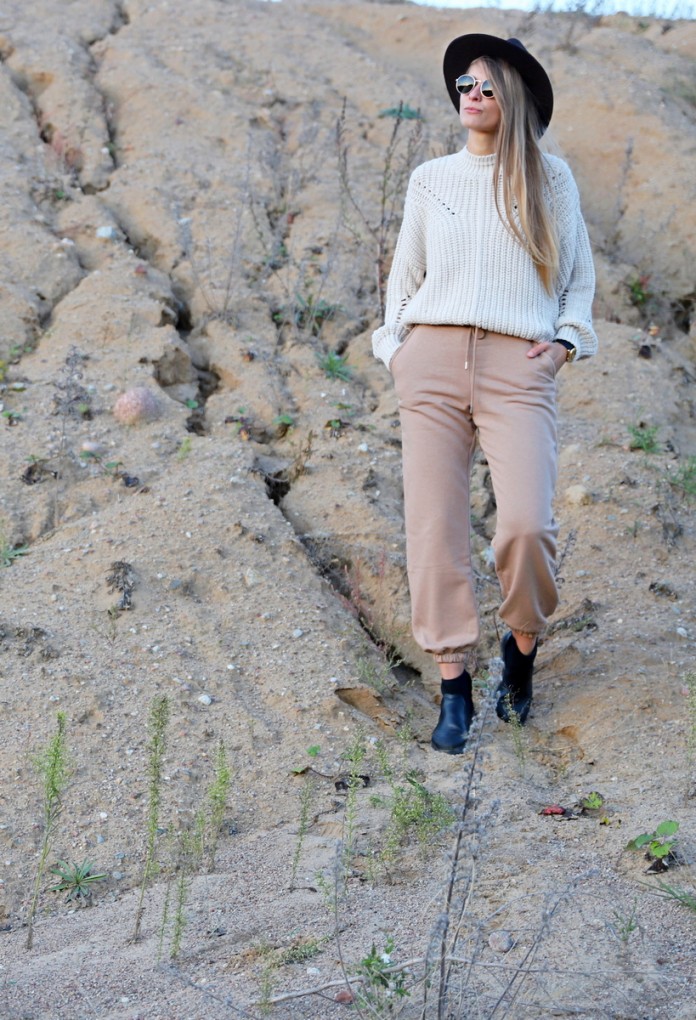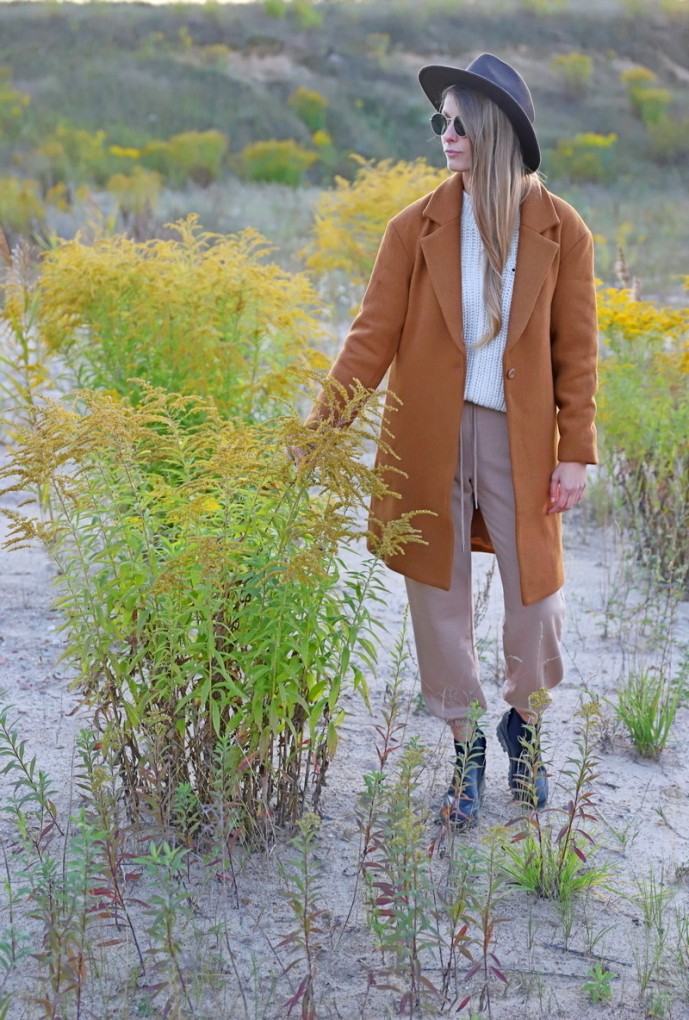 Recent years have shown that autumn comes sometimes faster than we would expect. However, it does not have to surprise us. We can meet it by equipping our wardrobe with appropriate clothing. And the nature of the created stylizations can be very different, starting with more elegant versions, and ending with casual, loose clothes – but still remaining in the current trends.
In addition, the collections currently available also allow us to combine styles that are mutually exclusive. The SISTERS POINT brand rose to this difficult task, offering products that are a kind of bridge between elegance and a free, everyday style.
The difficult mission was entrusted to a sensational, white sweater, which was kept in a loose oversize style and  trousers imitating a classic tracksuit. The non-obvious color of the lower garment, the legs finished with an elastic band and the use of good-quality material are just some of the advantages of the pants, which can also be successfully combined with a sweatshirt, thus turning into a completely casual outfit.
The decision to combine different styles also resulted in complementing the styling with a fashionable coat cut to mid-thigh. The designers of the OBJECT brand chose a coat in shades of brown. In turn, the whole was crowned topped with fashionable shoes by & OTHER STORIES and a stylish hat by VEORO MODA