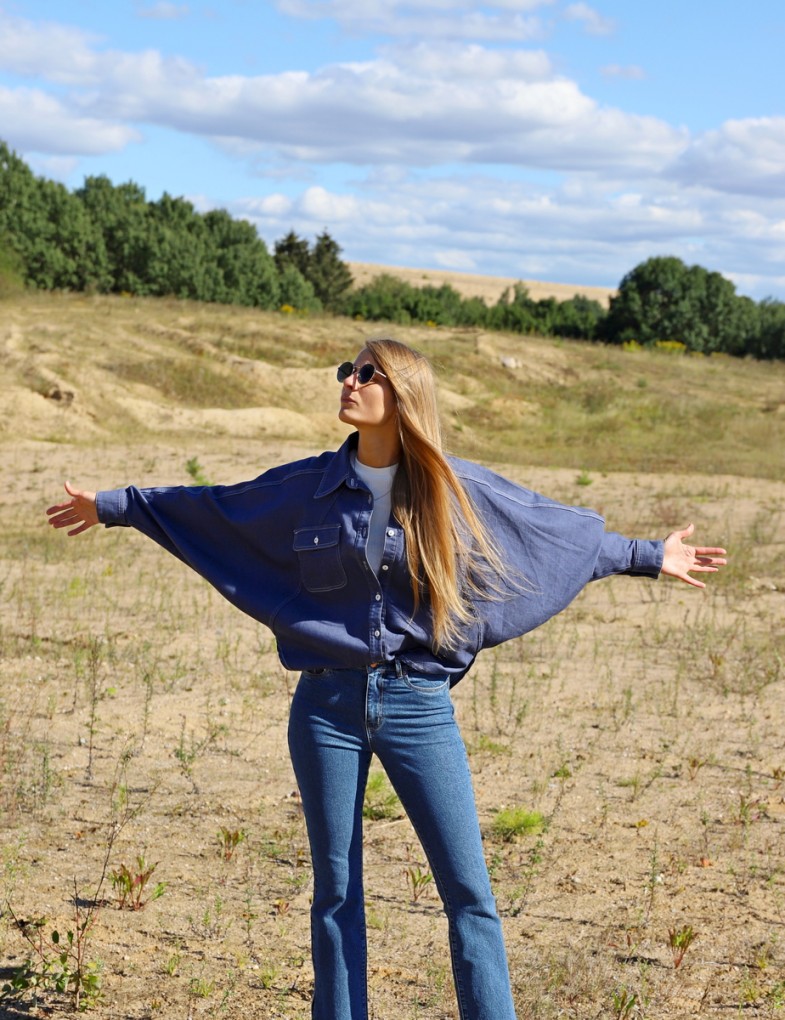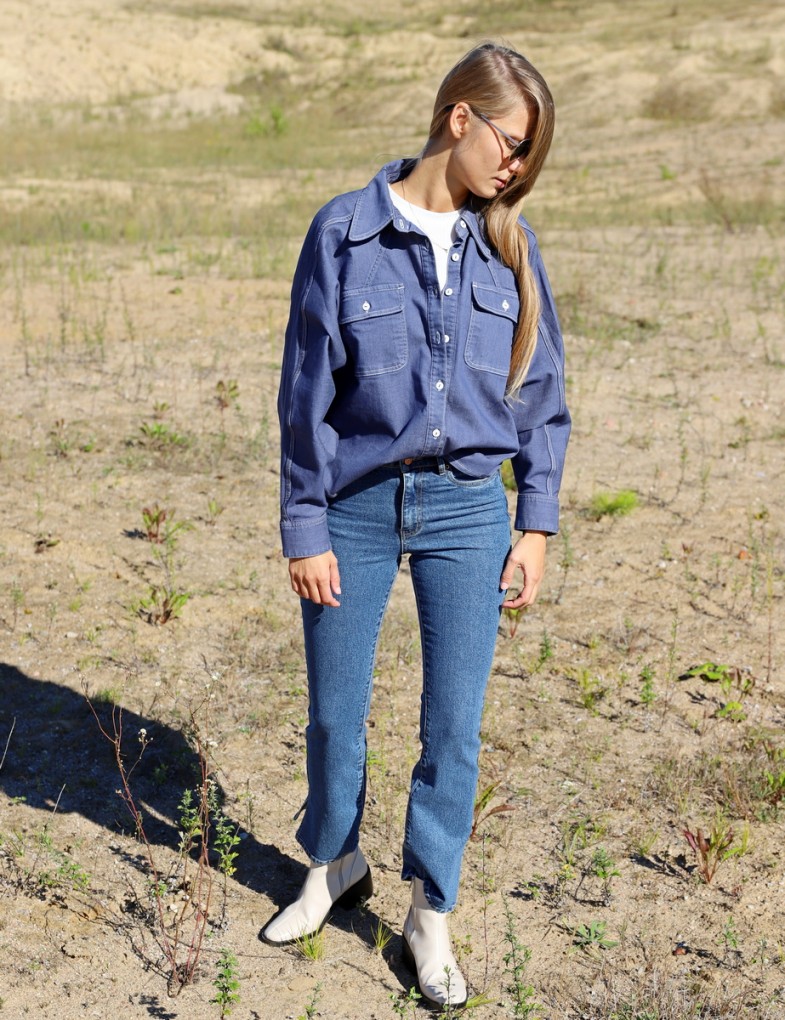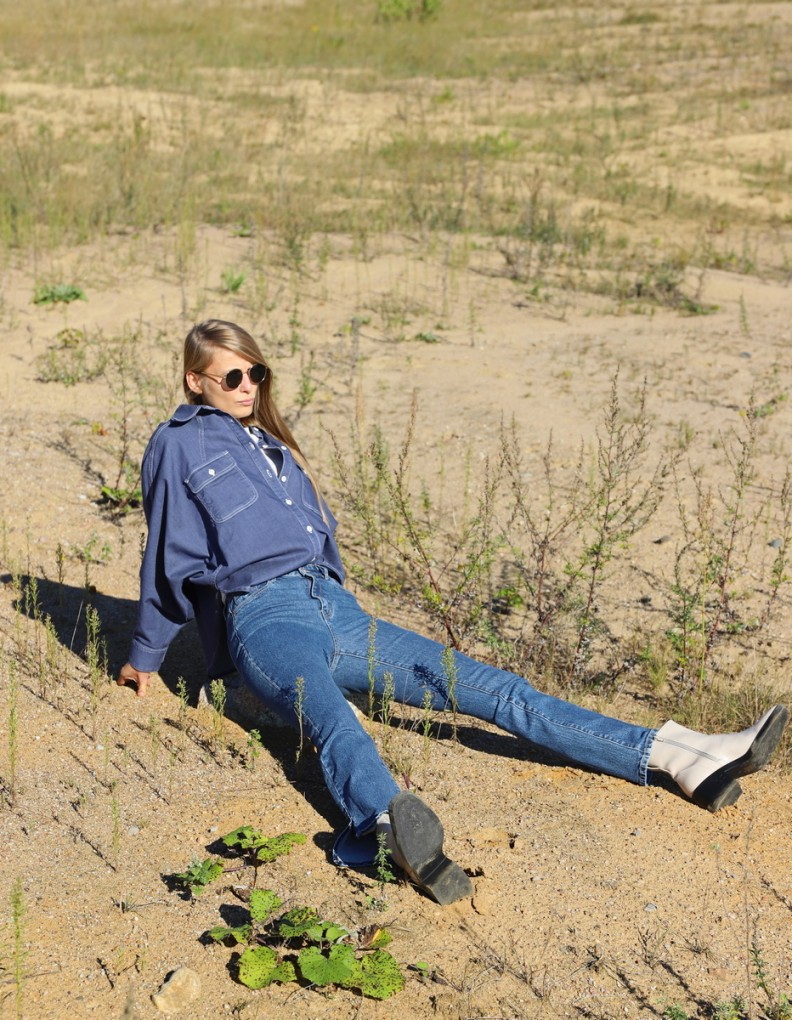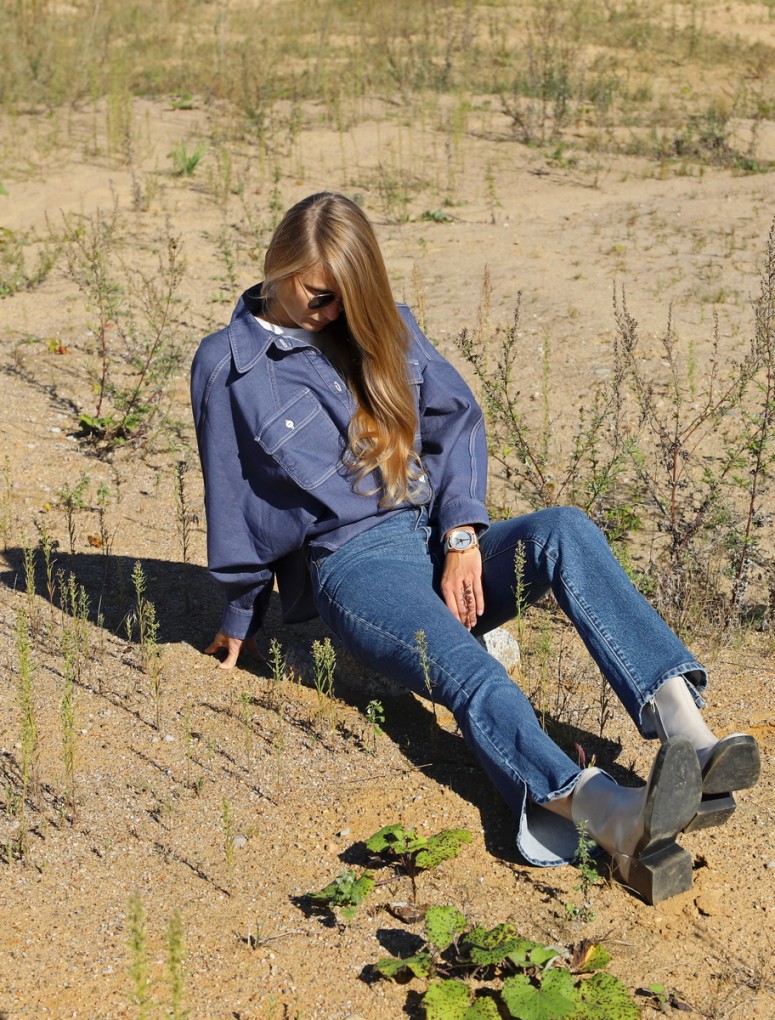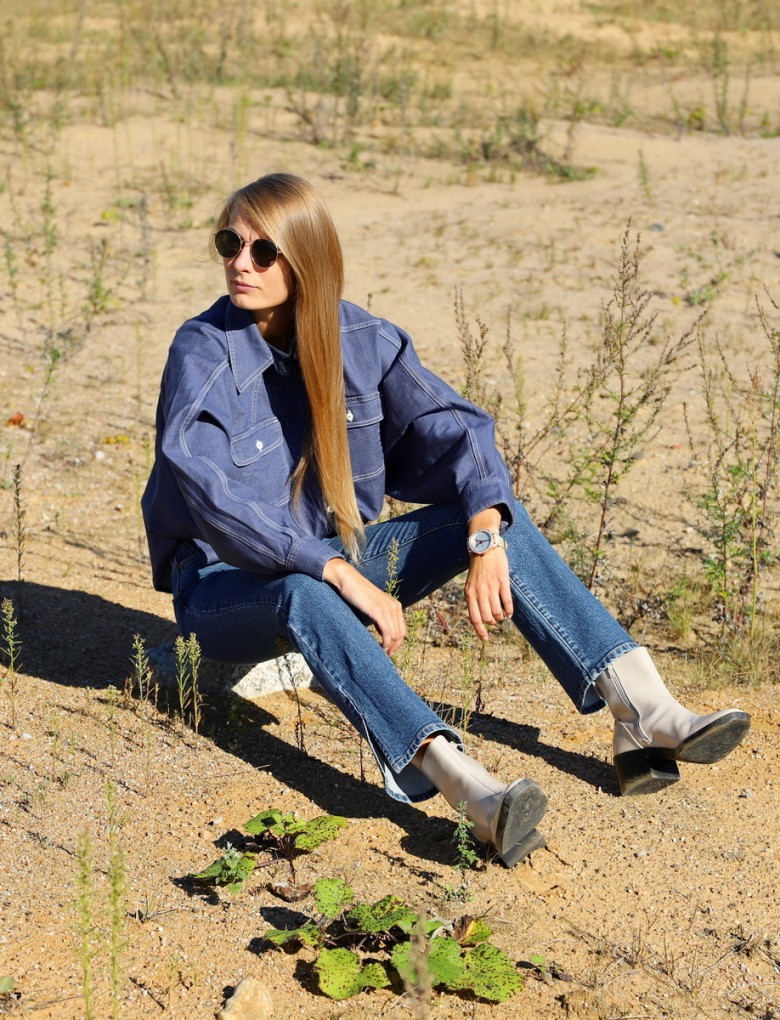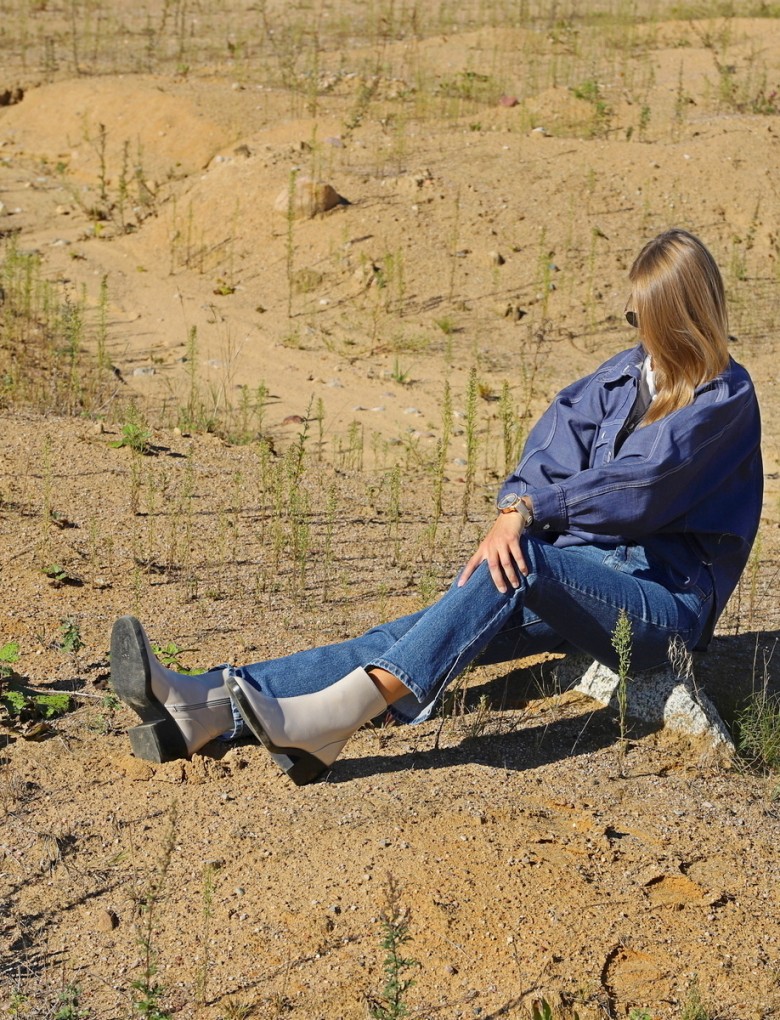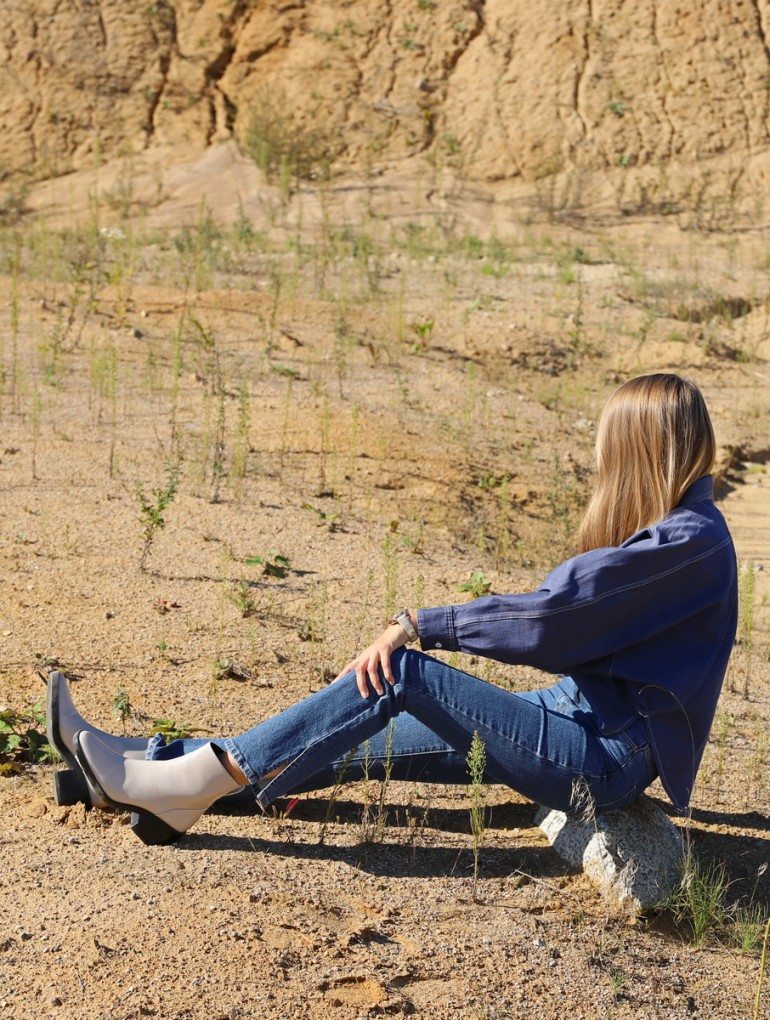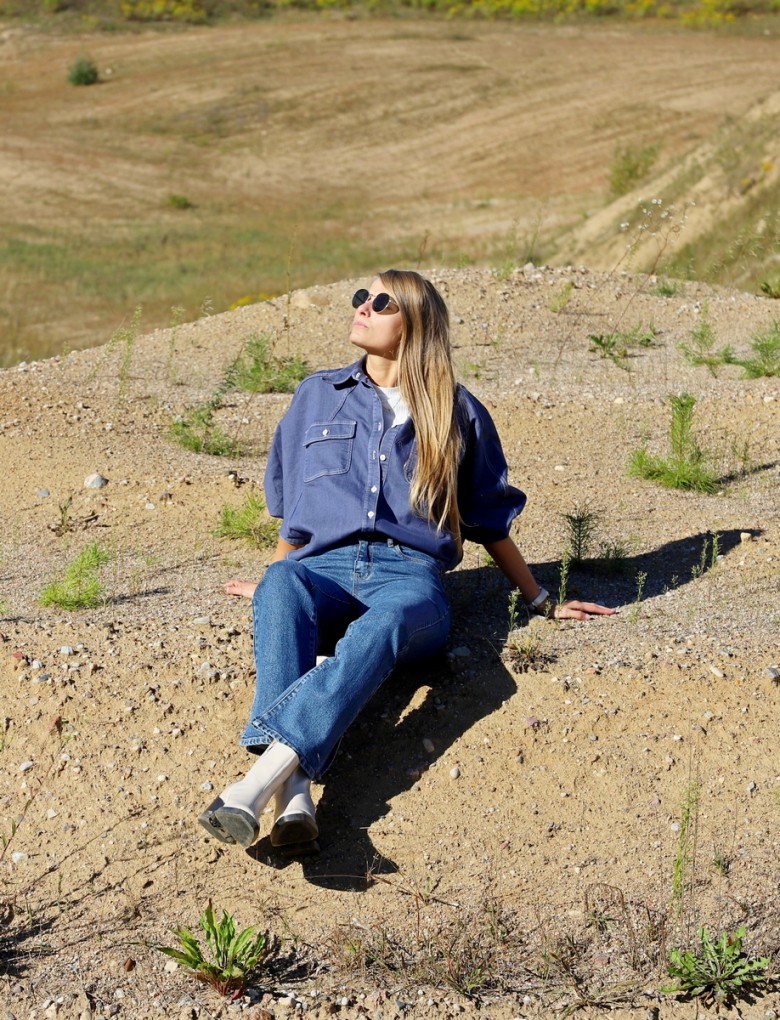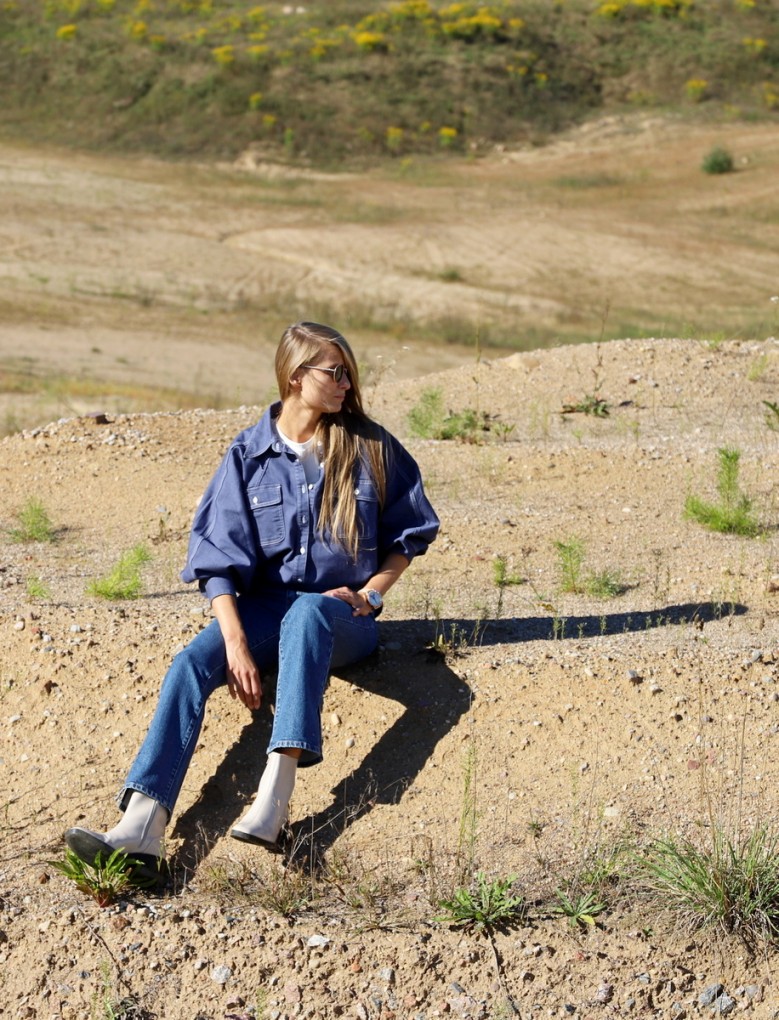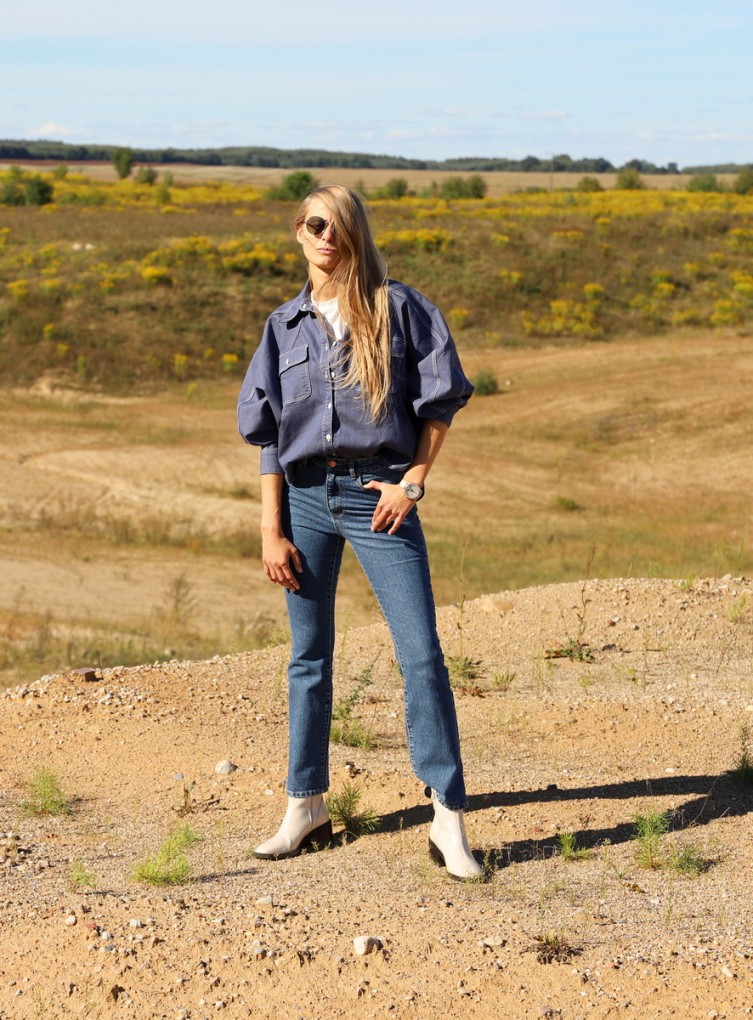 Almost every self-respecting clothing brand includes denim clothing in its collection. And each of us has at least a few pairs of pants, shirts and jackets made of the aforementioned fabric in our wardrobe. Often, denim pants are the foundation of our everyday, proven stylizations, guaranteeing us not only well-being, but the belief that we are still moving among the current trends.
Denim pants allow you to create virtually unlimited clothing compositions. In turn, the freedom of styles and shades of denim mean that only our imagination sets the limits. It is no coincidence that our styling includes pants from the Vero Moda brand with its flared pants Because their cut fits perfectly with the navy blue shirt from Blanche.
Blanche, on the other hand, has proved that it is not afraid to experiment with fashion. It is not limited to simple, safe solutions. On the contrary – it boldly places extraordinary clothing in its collections that immediately draws attention. Thus, it is an excellent proposition for people who value uniqueness. An unconventional approach to the topic of a denim shirt has resulted in the creation of an interesting, original product, at times resembling a combination of a shirt with a poncho.
The phenomenal styling, of course, could not lack appropriate footwear, which is the bond of a well-functioning whole. This time the choice fell on the ONLY brand.