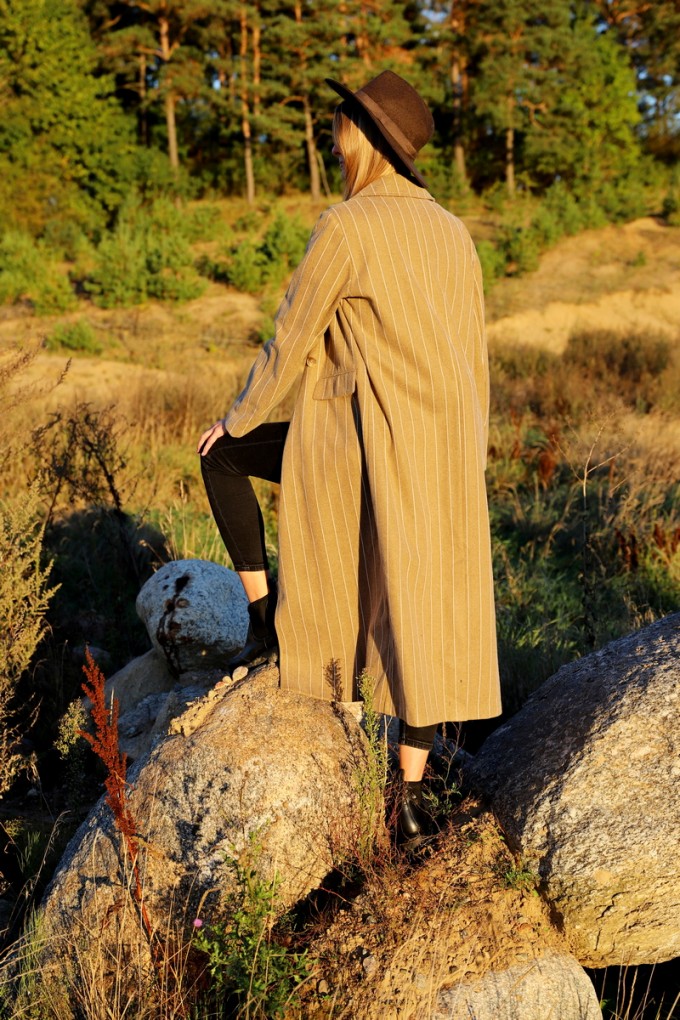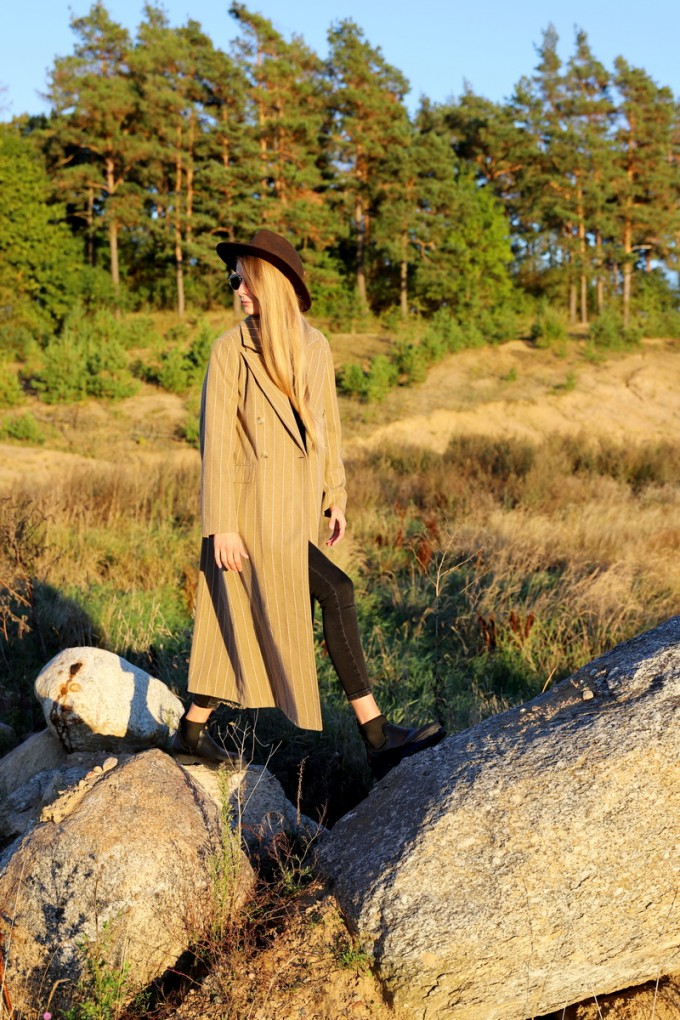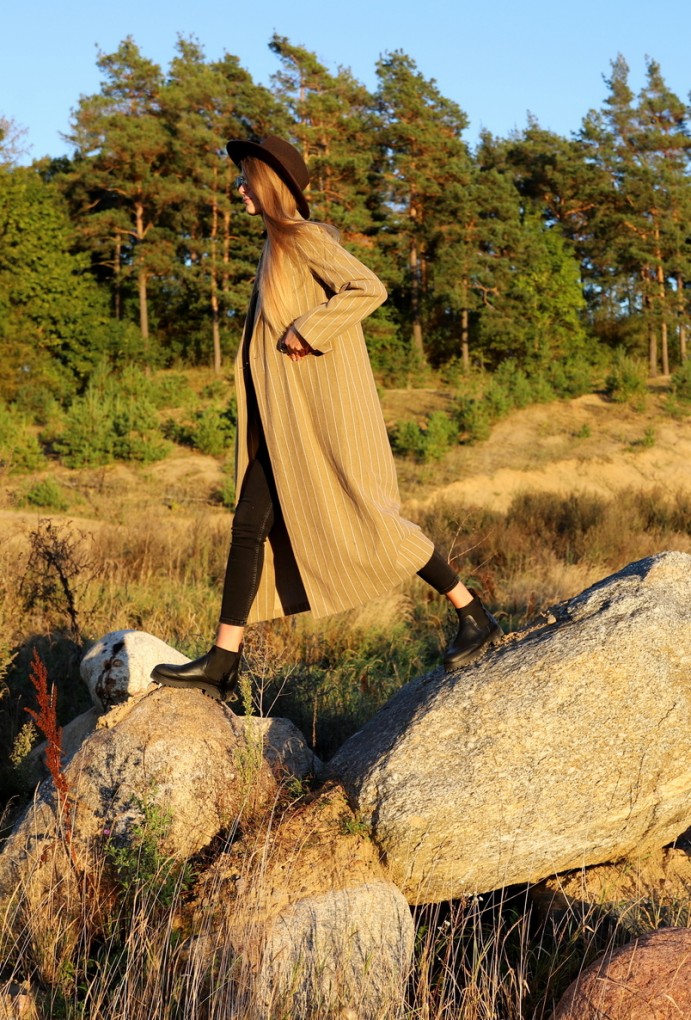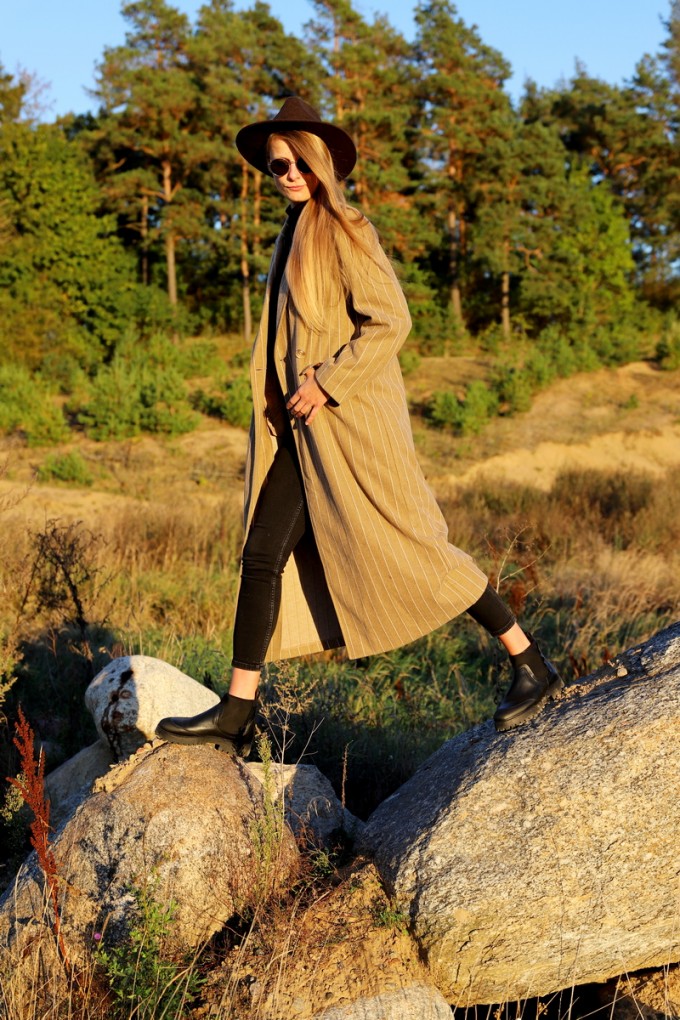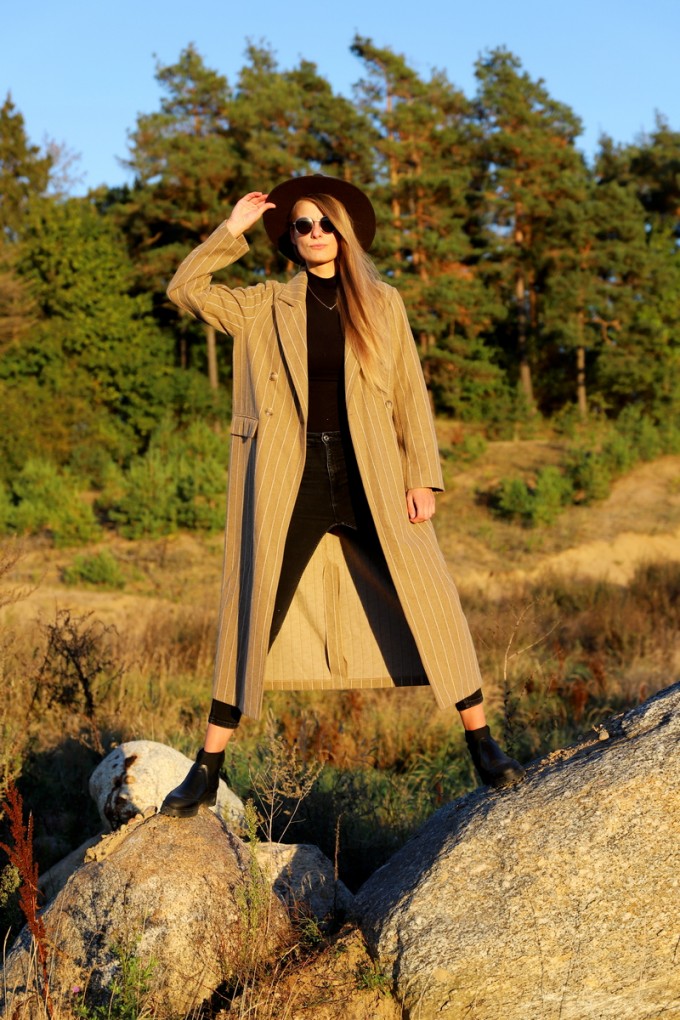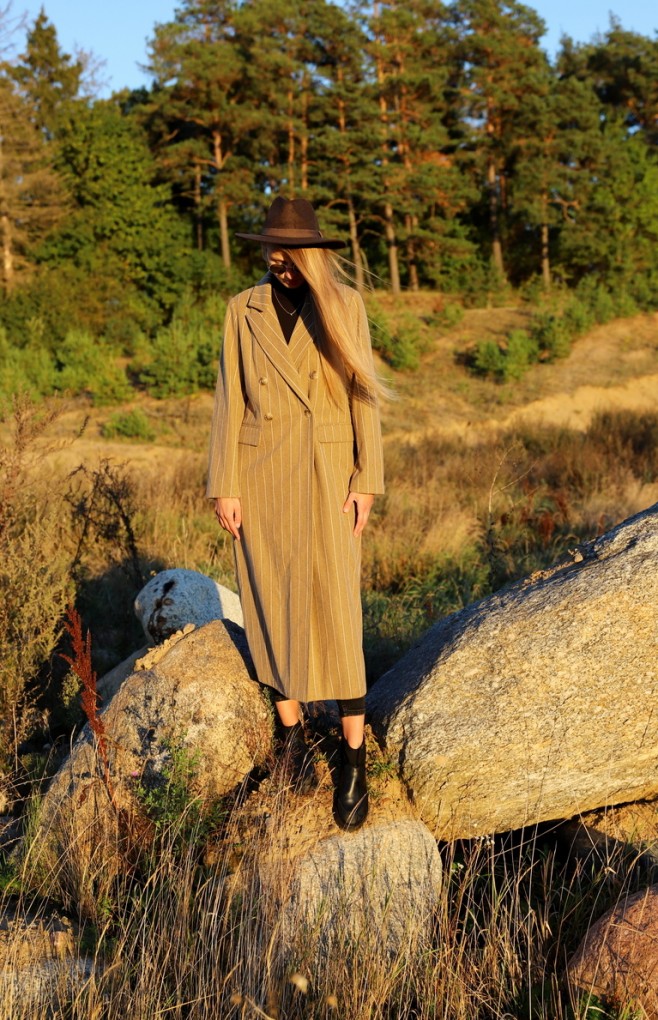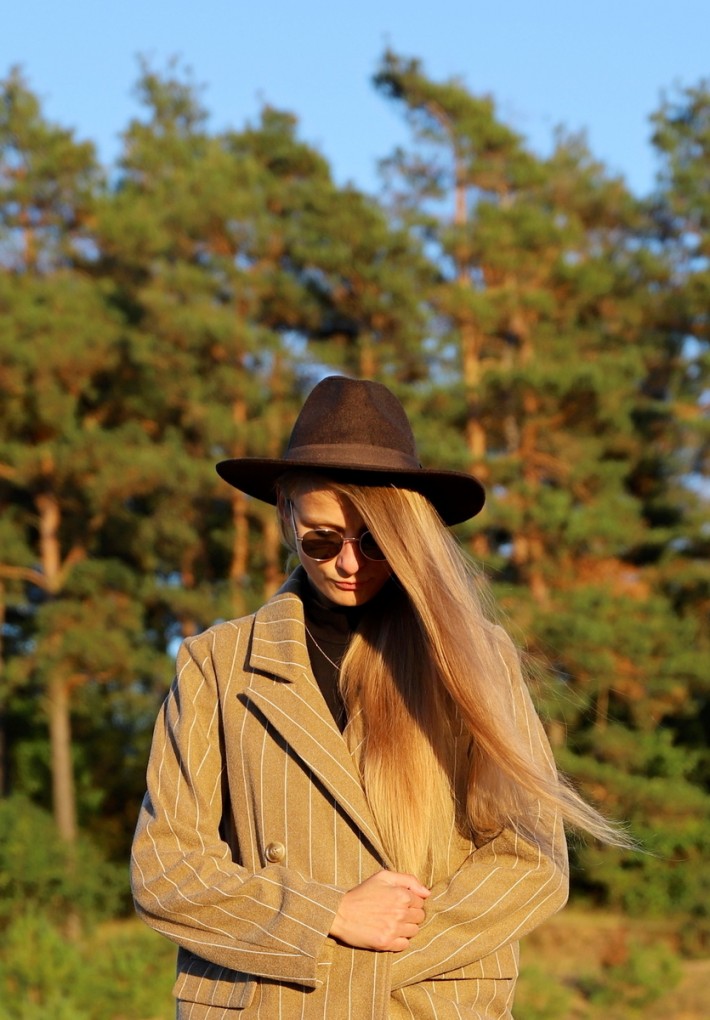 The coming cooler autumn days are favorable for a revision of your wardrobe. Regretfully, we put summer clothes on the bottom of the wardrobe, replacing them with a version that is more resistant to cold. However, this does not mean routine and boredom in our everyday life. The multitude of autumn collections means that each of the ladies will find something for themselves – both those who value subdued, safe colors, and those who like to experiment with fashion.
Whereas, the changing aura means that, apart from long pants and sweaters, outerwear, in the form of a coat, is also welcome and it is a strong foundation for many styles.
It is no different in the case of an elegant coat from the Scandinavian RUI NING COLLECTION brand.
Designers decided to keep the garment in the style of a double-breasted coat while maintaining a fashionable, light shade of brown. In turn, the character of the whole was added by a great hat from the VERO MODA brand and non-obvious shoes from the & OTHER STORIES brand.