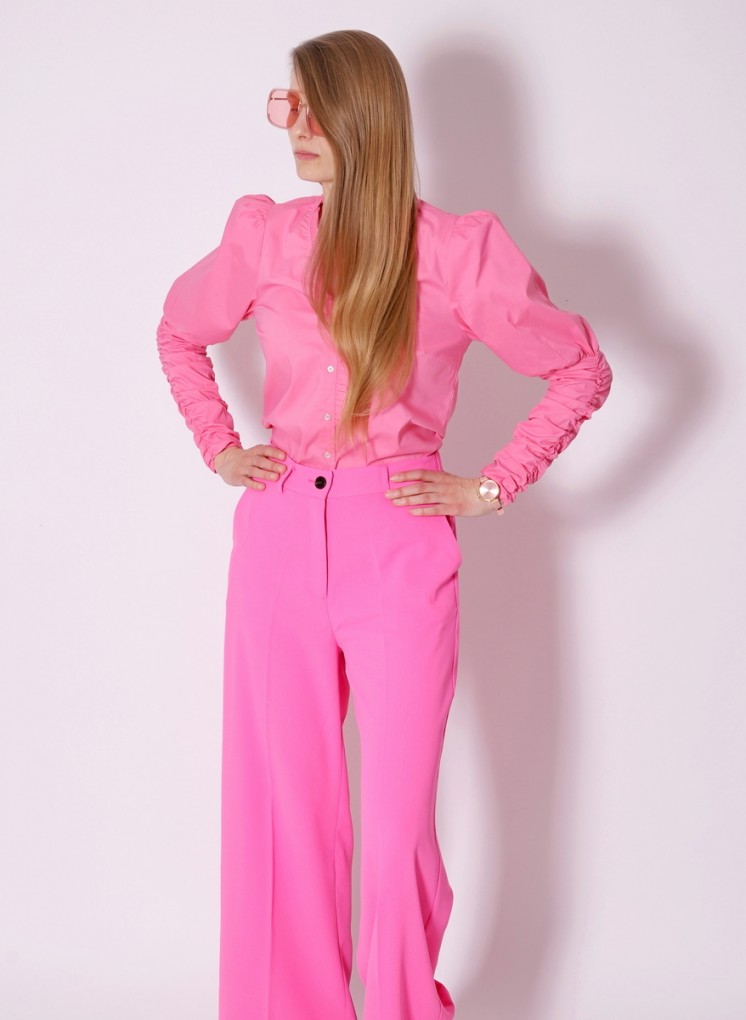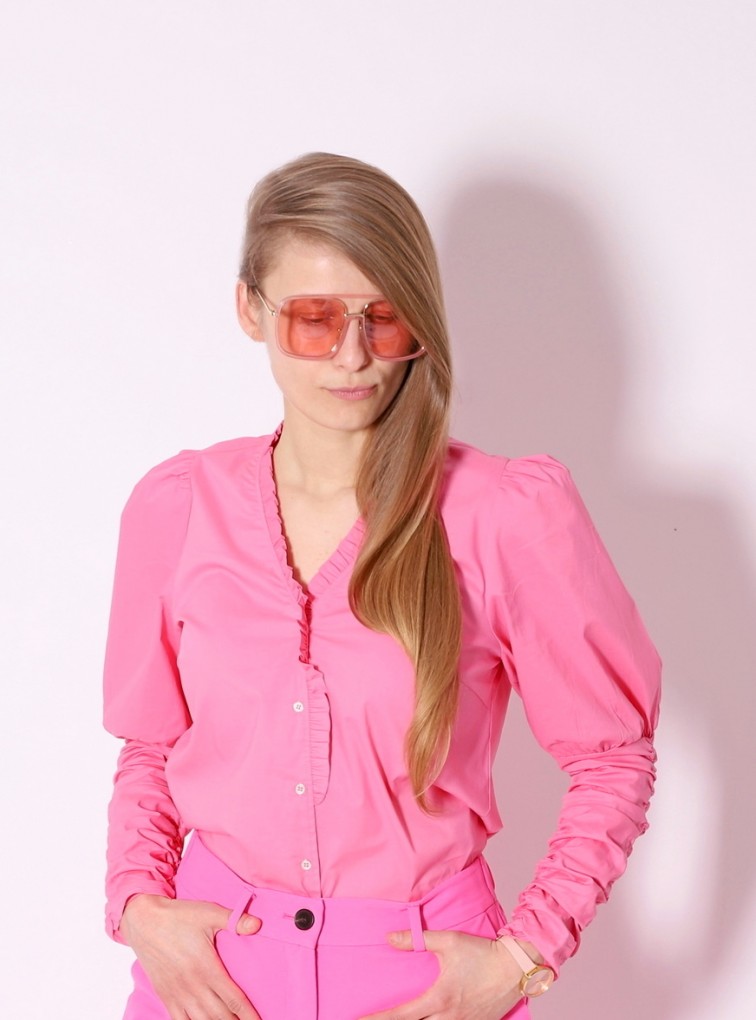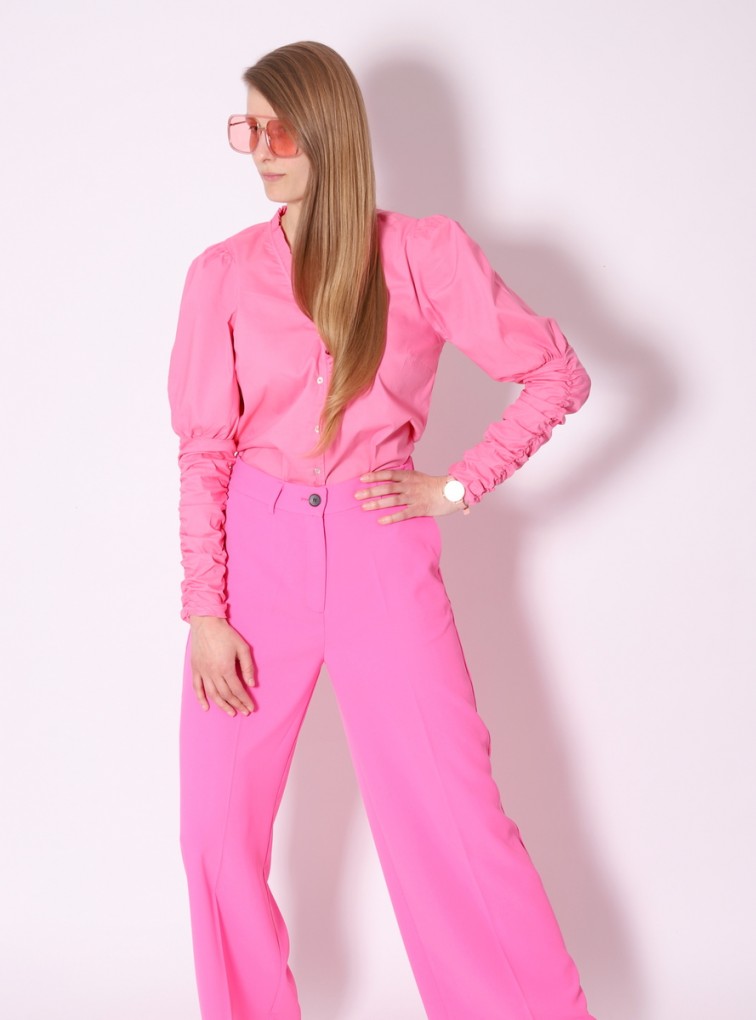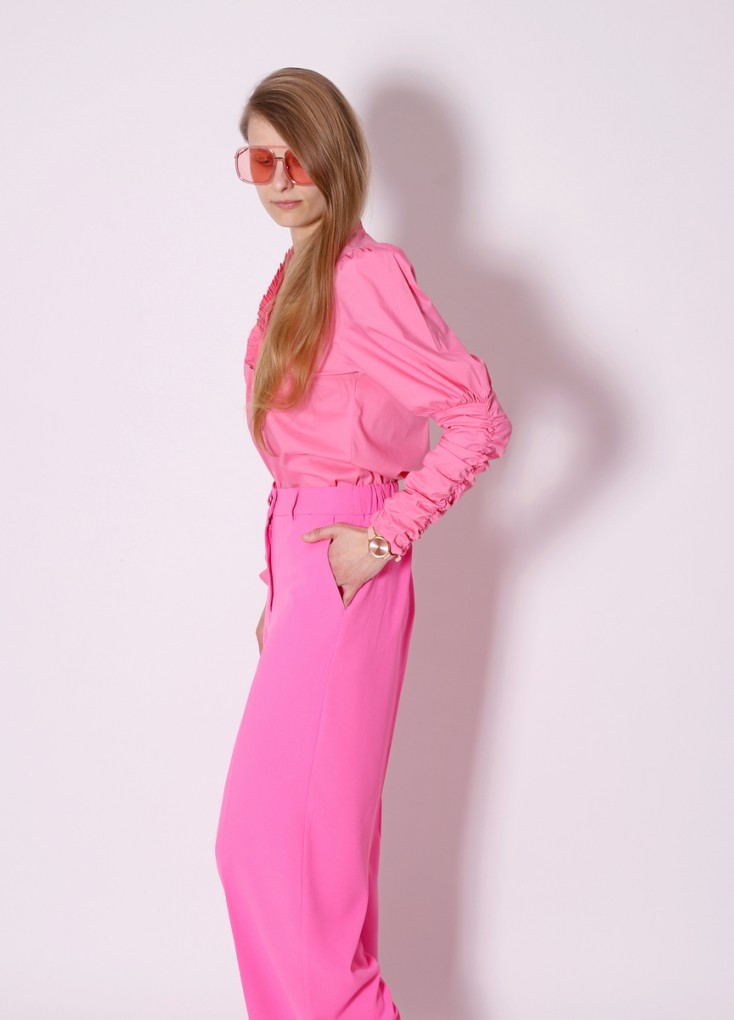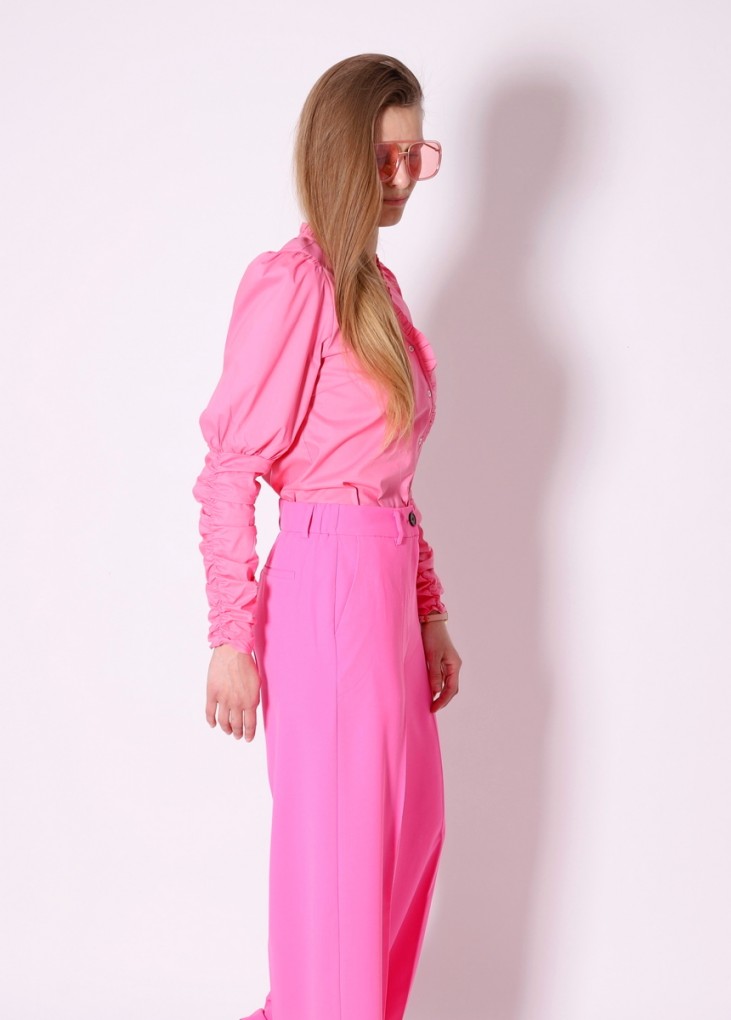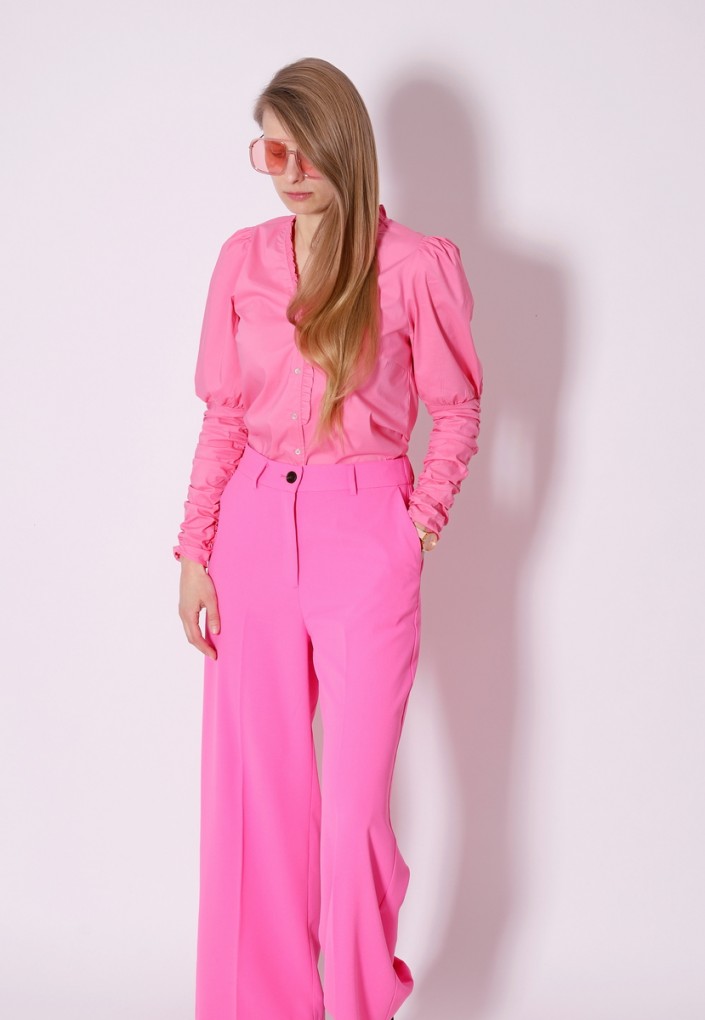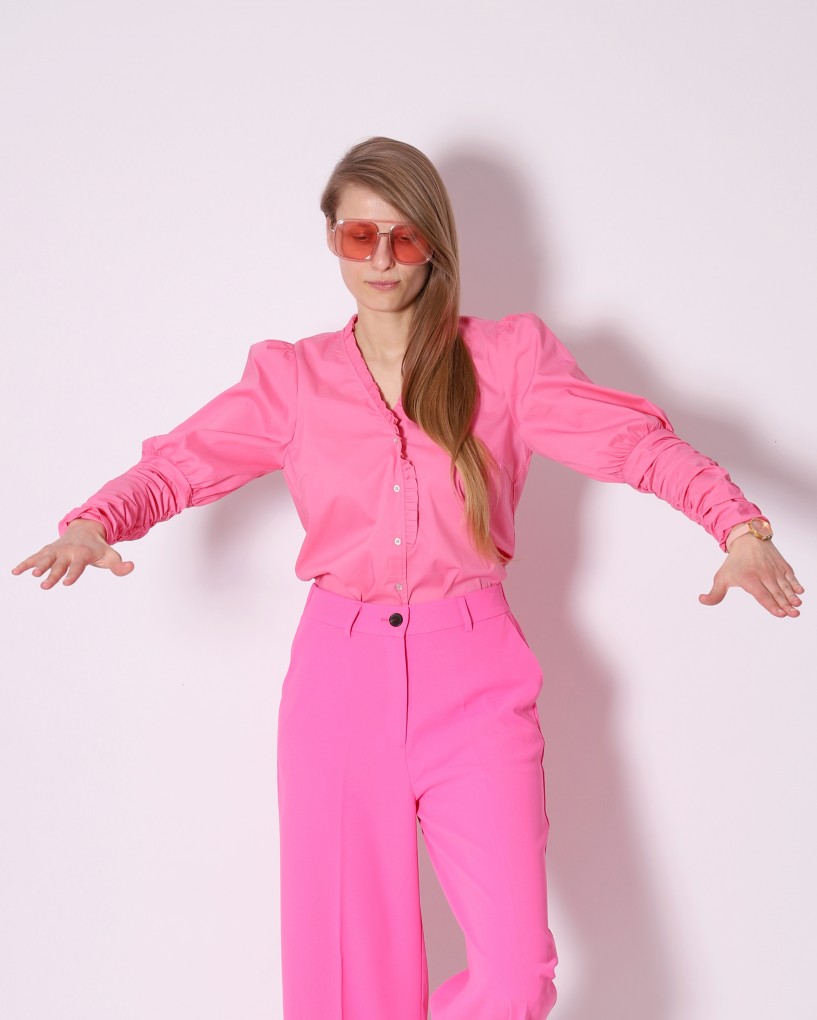 In our consciousness, pink is often reserved for clothing appearing in summer and spring collections. The color not only fills us with optimism, but is an ideal starting point for many stylizations, because it goes well with most colors. In addition, the decision to include clothing in shades of pink in your wardrobe is a certain guarantee that our clothing will have a strengthened visual aspect.
Designers working for Scandinavian brands have managed to get us used to innovative solutions in recent years, which of course follow the spirit of the current trends. In the offered collections, there is also room for clothing using pink. The best example of this is the Danish brand CO`COUTURE.
The Danish brand decided to use this color to produce sensational culotte-style trousers and an elegant blouse, which can be successfully used both in everyday stylizations and during more prestigious occasions.
An additional advantage of the clothing are certainly puffed sleeves, giving it style. And the combination of a blouse with culottes gives us a very decent effect. On the other hand, the pants themselves can easily function as clothing, from which a successful stylization begins