THE EXCELLENCE OF FASHION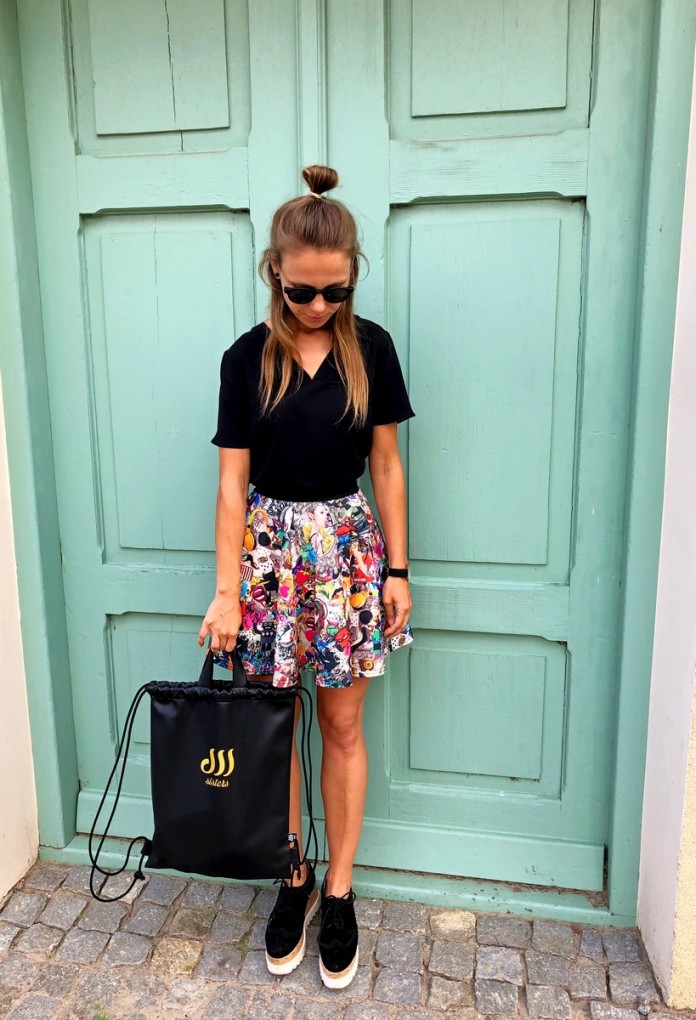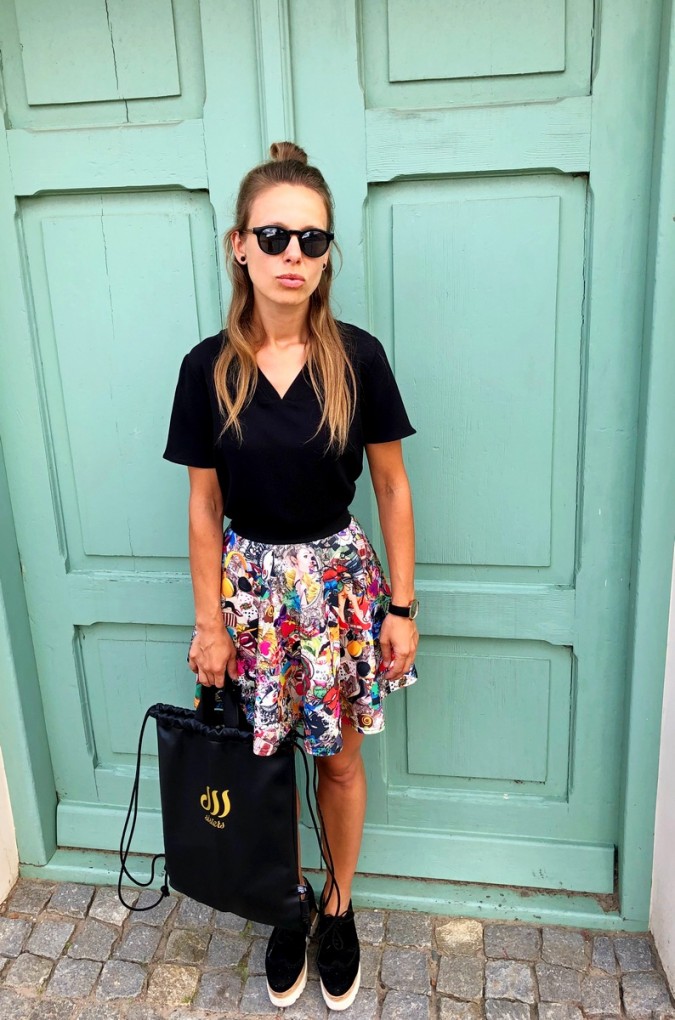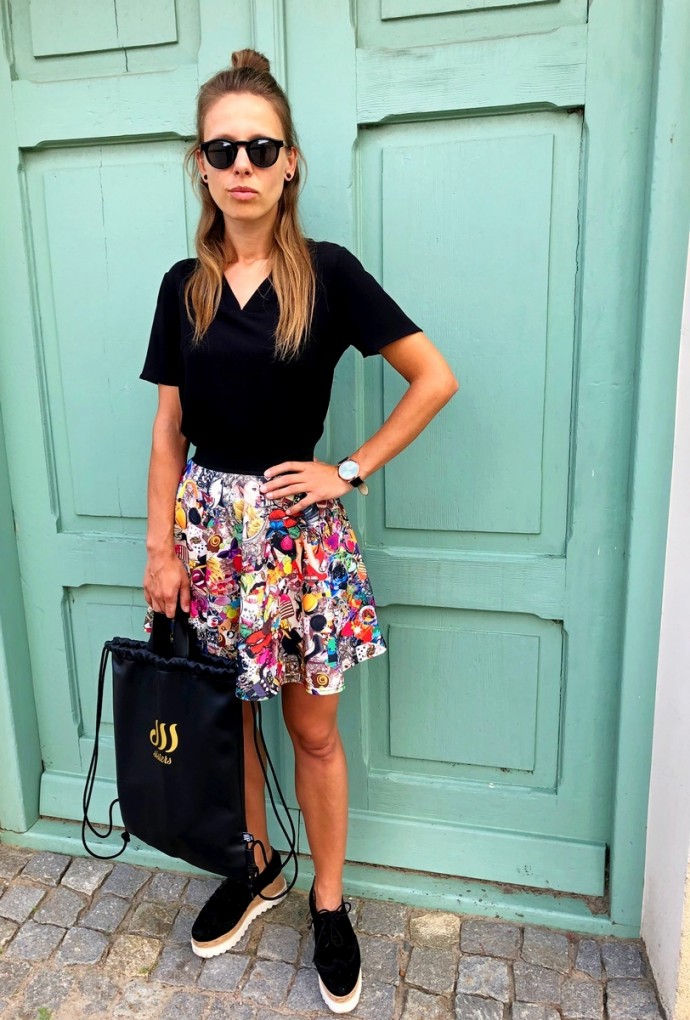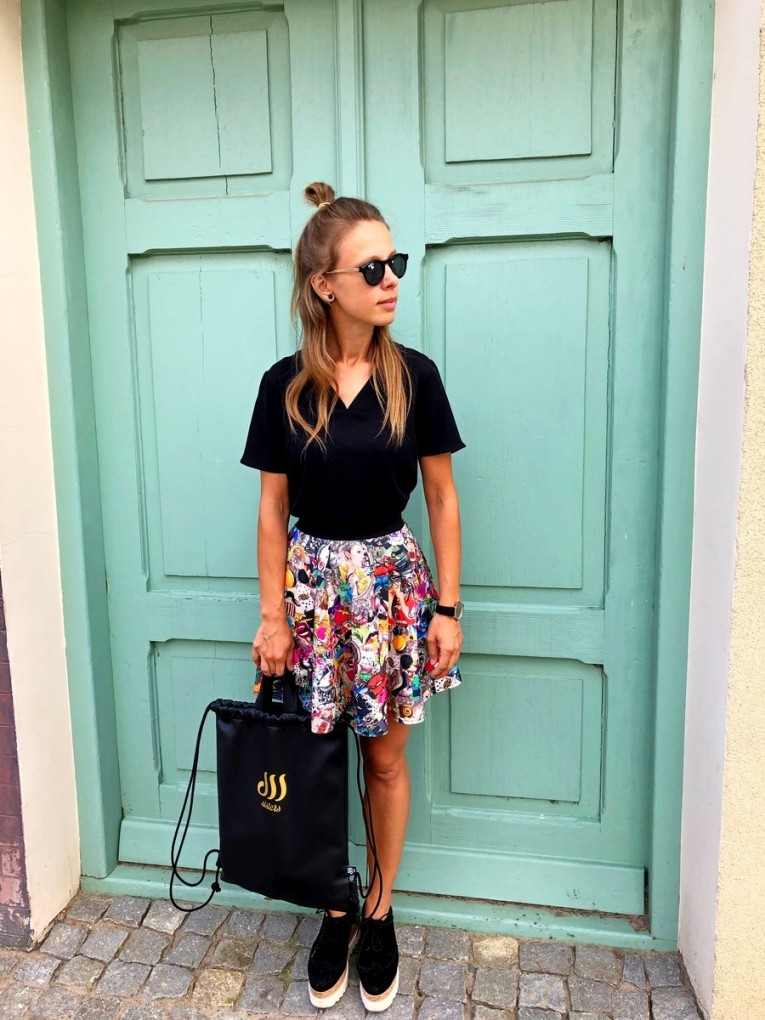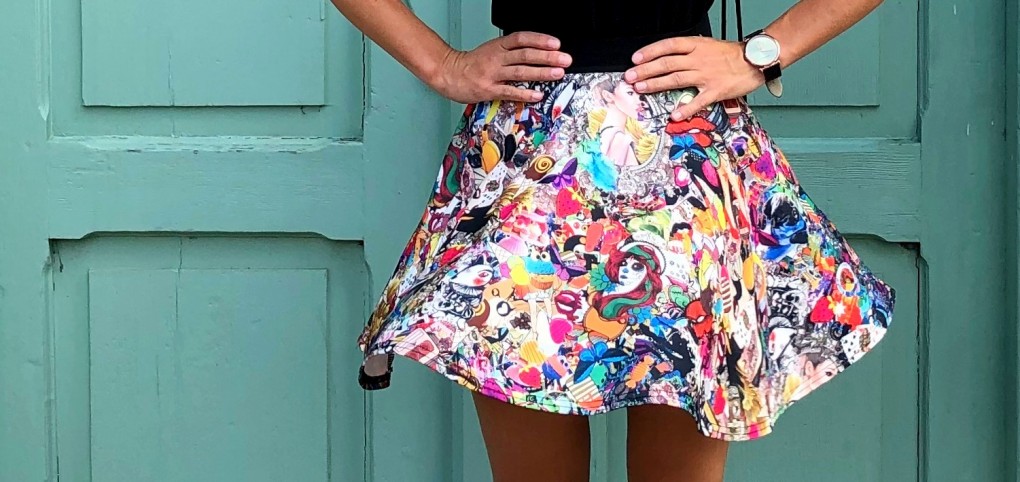 A fashionable flared skirt has always been there. Only the fabrics from which it is made and its length change. We wear it uniform in almost all colors and in various patterns. Reaching for this cut, we give our silhouette femininity and lightness. Its perfection lies in the fact that it often allows us to hide minor imperfections. During the holidays, choosing a skirt with colorful patterns, we give our stylization of originality. Our proposal is a short flared skirt with floral and face motifs that we combined with a black Vila shirt and black wedge heel shoes imported from the Greek island. We add a black leather SM bag, finished with a beautiful lining in black and white check. The model has a small golden SM brand logo on the front and has been equipped with fashionable and practical handles, so we can also wear it as a bag. In the styling also features stylish black earrings from the Norwegian company ROSENVINGE, specializing in the production of jewelry, a black and golden watch from Armani and still fashionable round sunglasses.
CONVERSE PUSHED TO THE WALL!

(PL) CZARNA RAMONESKA OD MANGO

SISTERSM DON'T FORGET ABOUT THE BROWN SWEATSHIRT!
Najnowsze na stronie
Copyright (C) sistersm.net