FULL OF COLORS T-SHIRTS EDITION BY SM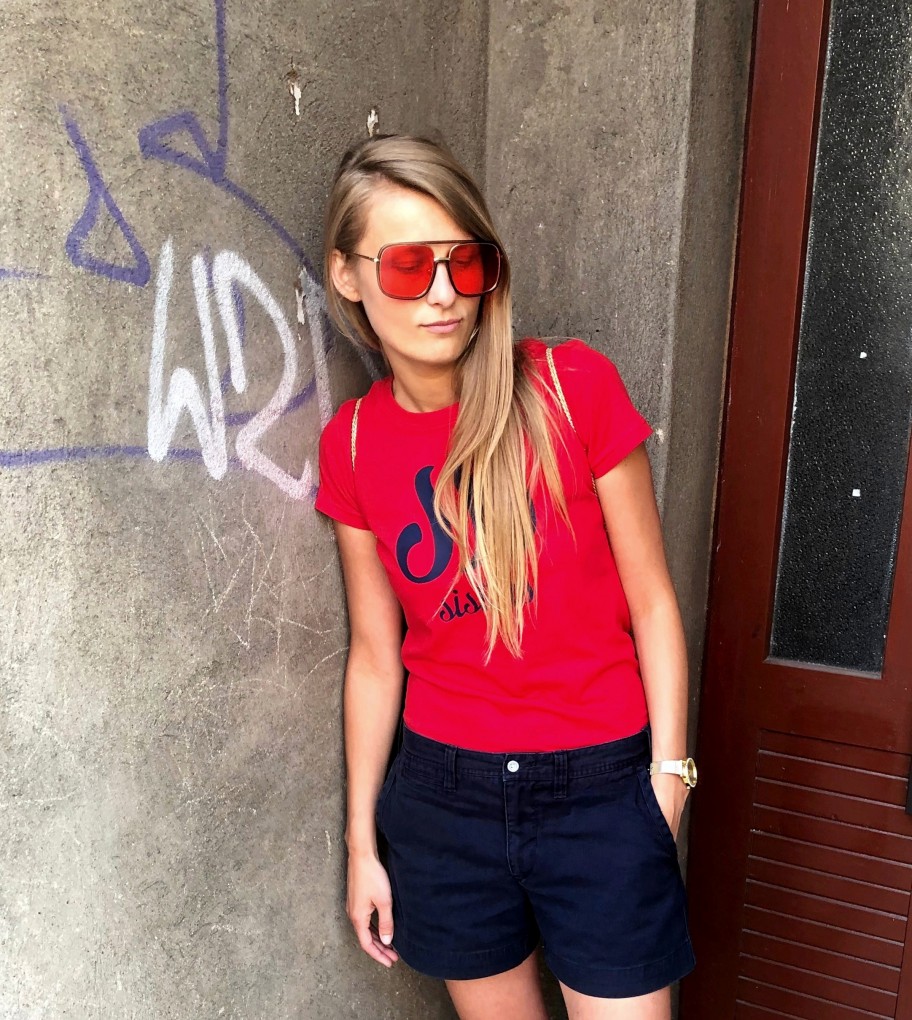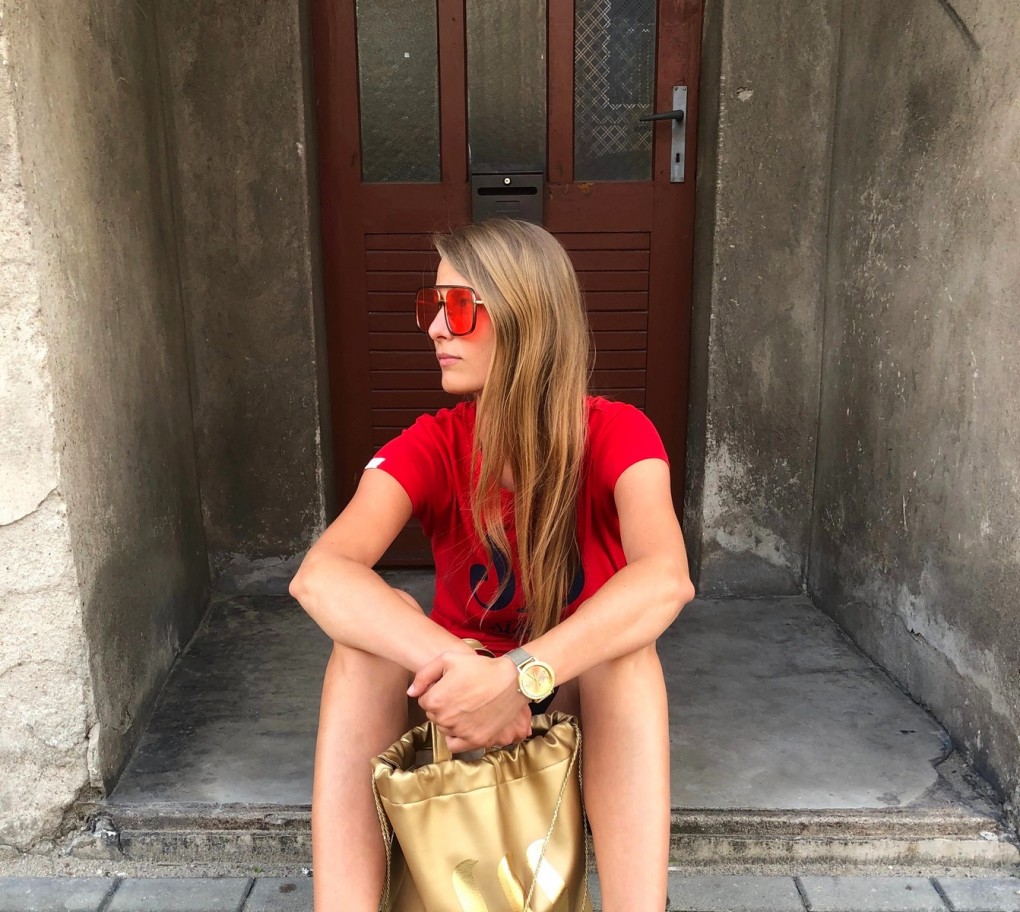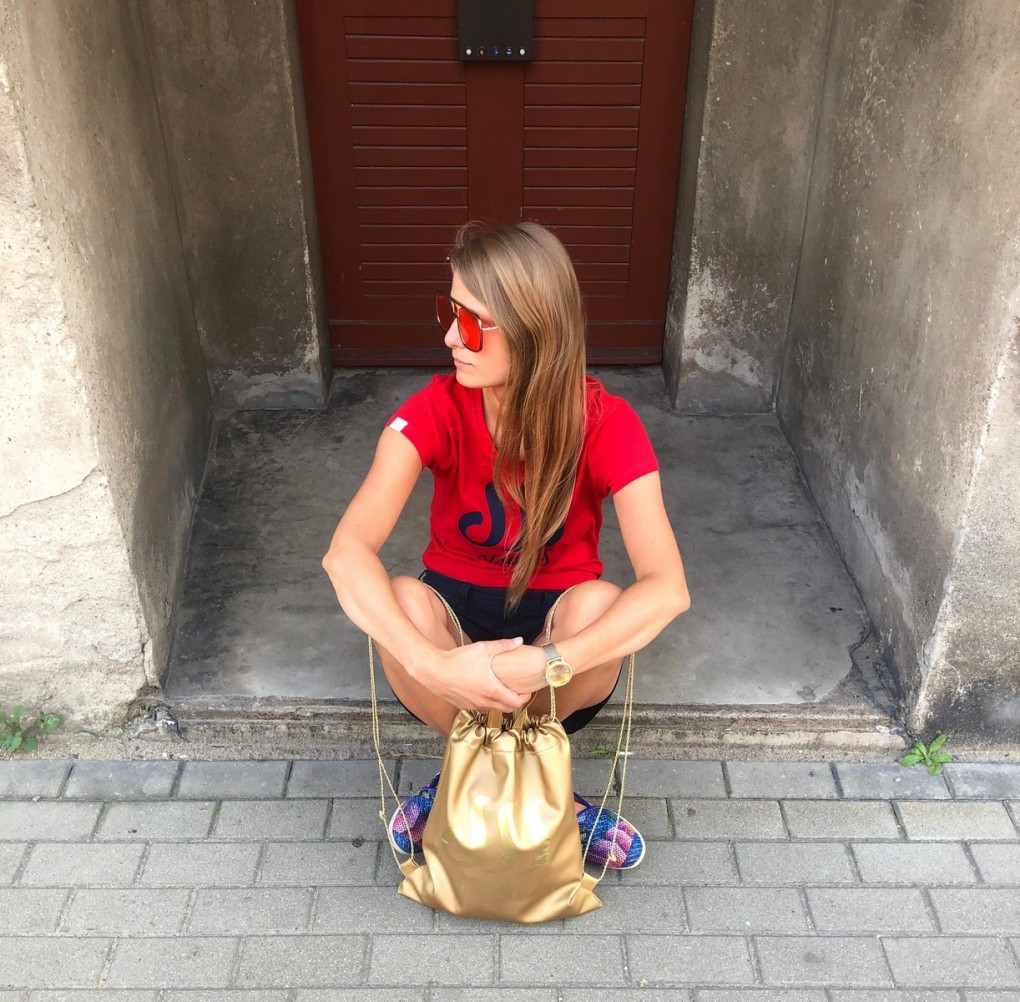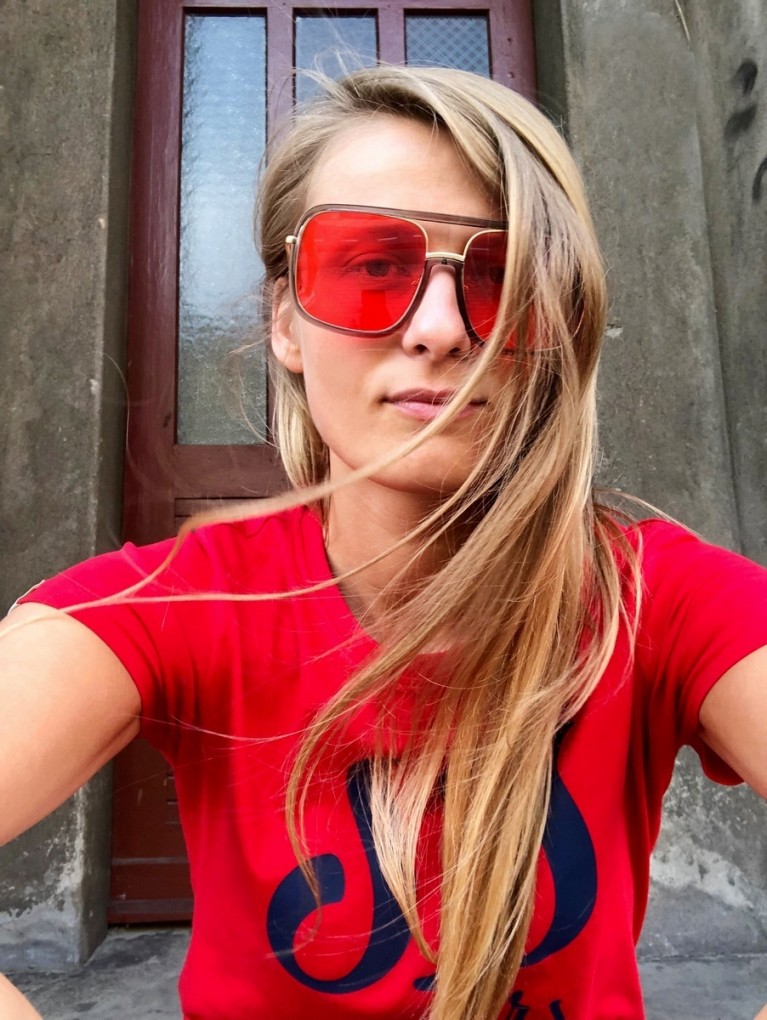 Full color, summer collection of sistersM t-shirts will help us to create both stylizations suitable for holidays in popular resorts, as well as during trips with friends. Thanks to it summer days at work will become more pleasant. The creators of the collection remember that summer is a time when we are happy to change our image, and when going on vacation we are looking for the right clothing in which we will feel good. Deciding on the choice of one of the colorful SM t-shirts will greatly facilitate this task, because they will be perfectly presented with shorts, a skirt, culottes or long pants. If we want to break the colors monotony in our stylizations, let's reach for a red t-shirt with a large navy blue sistersM logo. This time it is accompanied by classic dark blue shorts from Ralph Lauren. The stylization base is illuminated by a golden leather sack with a large sistersM logo. The model has been equipped with a gold lining and an inner zippered pocket and practical handles, so that we can also carry it as a bag.
CONVERSE PUSHED TO THE WALL!

(PL) CZARNA RAMONESKA OD MANGO

SISTERSM DON'T FORGET ABOUT THE BROWN SWEATSHIRT!
Najnowsze na stronie
Copyright (C) sistersm.net